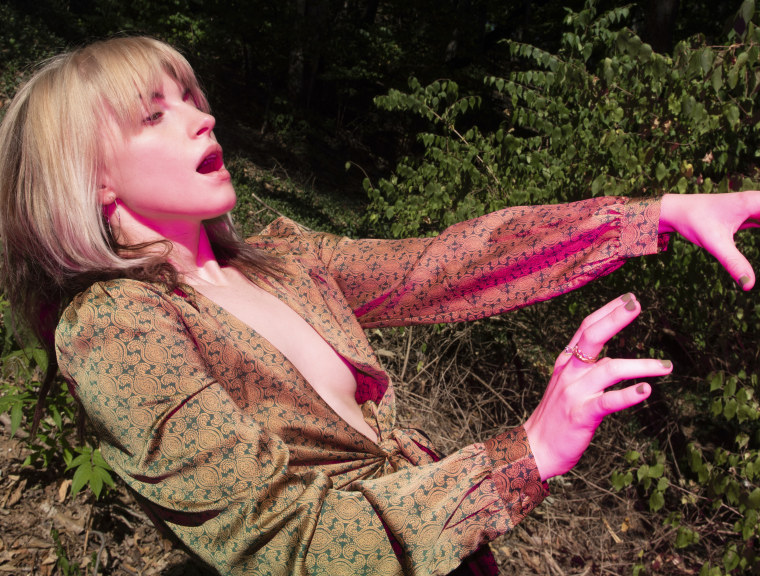 This May, Hayley Williams will release her debut solo album Petals For Armor . We've already heard a good chunk of the album, with the five songs Williams shared in "part one" of the project, and it seems as though she's still got some surprises up her sleeve — one of them being a collaboration with boygenius (the supergroup of Phoebe Bridgers, Lucy Dacus, and Julien Baker). The song was confirmed during an exchange with Baker in the New York Times' recent profile of Williams:
"One of Williams' confidants, the singer and songwriter Julien Baker, said she and Williams were bonded by "being raised culturally Christian in the South then coming into the world" of music. "She has an innate connection with the deeply emotionally profound and really wants to explore those things in an honest way with people," Baker said in a phone interview. "But also she is a uniquely disarming person." Baker, Phoebe Bridgers and Lucy Dacus — the trio boygenius — provide backing vocals on a "Petals for Armor" song about "wilted women" moving toward the light."
The collaboration will mark Baker, Bridgers, and Dacus's first time on a track together since releasing the self titled boygenius EP back in 2018. Along with that announcement, Williams has detailed a slew of tour dates behind Petals For Armor, a 22-date run with stops across North America and Europe. Arlo Parks will open the shows on the American run and The Ninth Wave will support through Europe. Check out the whole tour itinerary below.