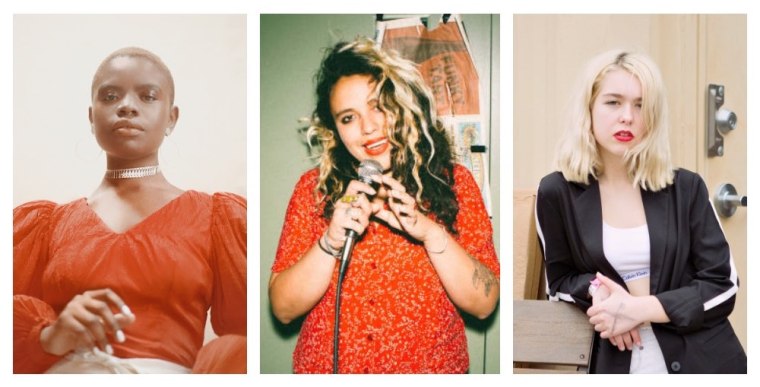 Members of Downtown Boys, along with members of the No Music For ICE campaign, have issued an open letter demanding that future unemployment relief packages offer support for self-employed and gig economy workers impacted by the mass closures brought on by COVID-19. The letter, which will be delivered to state and federal lawmakers, asks for "an increase and expansion of unemployment to all workers with 1099 income."
We ask that you ensure the next Federal relief package includes the extension of unemployment and other benefits to all musicians, DJs, and all gig economy workers who have lost their income due to COVID-19. Workers should be able to use any income — including 1099 earnings and demonstrable anticipated future income wiped out by COVID-19 — to apply for unemployment and other benefits.
Musicians and DJs make the majority of their money by performing and touring, especially in the age of streaming services, which have significantly reduced recording income. Coronavirus has cancelled all performances, and so musicians have instantly witnessed all their income vanish. It could be months or longer before life returns to normal in the US, and even longer before we can host concerts again. Musicians need immediate relief now.
The letter has been co-signed by a number of prominent independent artists Fugazi, Snail Mail, Neutral Milk Hotel, Vagabon, Bikini Kill, Girlpool, Great Grandpa, Katie Alice Greer, Moor Mother, Mutual Benefit, Algiers, Kimya Dawson, Julianna Barwick, and more. Read it in its entirety, and (if you're a musician) sign it for yourself, over here.