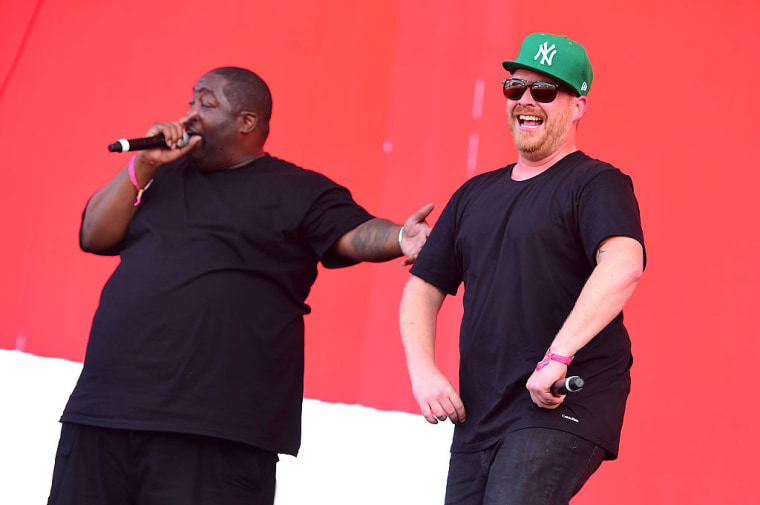 Run The Jewels have dropped "Ooh LA LA," their second new song in the space of a week. The single features DJ Premier and Greg Nice of Nice & Smooth and follows "The Yankee & The Brave," which the rap duo shared on Monday. Both songs will appear on upcoming album RTJ4.
Speaking about "Ooh LA LA" on Zane Lowe's Beats 1 show, Killer Mike described the song as being set at "the party right before everyone leaves or somebody gets beat up." El-P added that the song's sample of Gang Starr track "Dwyck" is a sign of their newfound financial clout. "I'm going to be very honest with you Zane," he said. "This is the first one we could afford."
El-P and Killer Mike's third album as Run The Jewels, RTJ3, was released in 2016. They were due to join Rage Against The Machine on tour this spring, though that has been postponed due to the ongoing coronavirus outbreak.