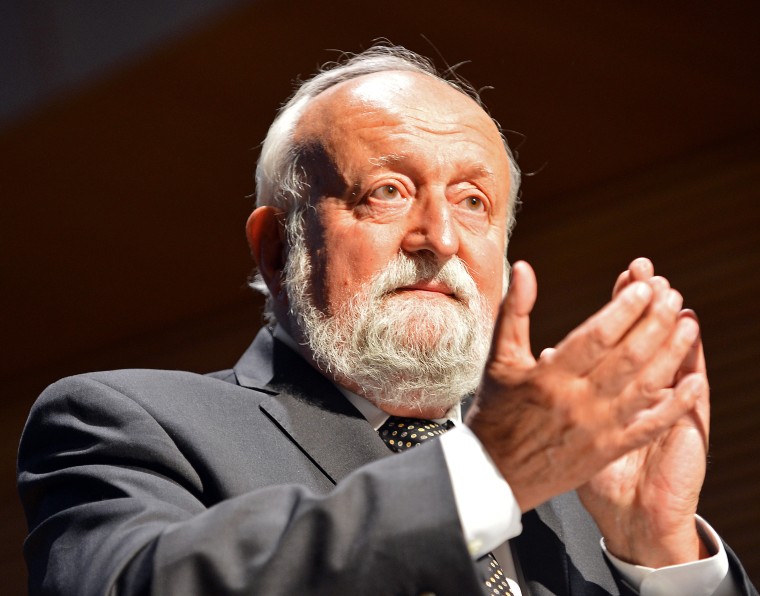 Krzysztof Penderecki, the influential Polish conductor and composer whose work has been featured in films like The Exorcist and The Shining, has died, according to The New York Times. Penderecki was 86. According to Poland's Ministry of Culture, Penderecki died after a battle with a "long and serious illness." Despite this, the Grammy Award-winning composer was actively involved in music all the way up until 2019.
He studied at and later became an instructor at Krakow's Academy of Music before going on to teach at the Yale School of Music. In the 1960s, Penderecki received worldwide acclaim with compositions that would appear in films like The Exorcist, Wild at Heart, Shutter Island, and The Shining. One of his most acclaimed works, the 1960 composition "Threnody for the Victims of Hiroshima," appeared in both the 2006 film Children of Men and later, the series Twin Peaks: The Return.
Not only did Penderecki serve as composter on the collaborative album Symphony of Sorrowful Songs, which featured Henryk Górecki, Portishead's Beth Gibbons, and the Polish National Radio Symphony Orchestra and the 1971 album Actions, made in collaboration with jazz icon Don Cherry, his vast composition catalog includes multiple operas, symphonies and a wide variety of instrumental and choral works.