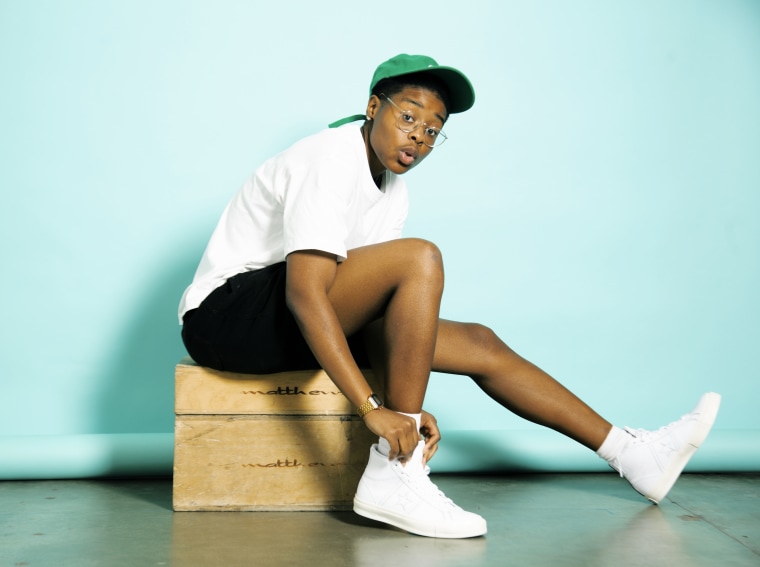 On her new debut EP, Toronto newcomer Kalisway opens the door for listeners to experience her at her full capacity. Cream, which is premiering today on The FADER, is the singer's introduction to the world and it's a pleasant one to vibe out to. On each of its six tracks, Kalisway's soft, yet earnest melodies make you feel like you're the one who's experiencing love or admiring life's beauty first hand — something that many great artists are capable of. A song that particularly stands out for me is "Groove," which is the best example of Kalisway's ability to transfer good energy and ease. Over email, I briefly spoke with her about the making of the project and how she'd like listeners to receive it. Listen to CREAM below.
This is your first EP ever. At what point did you feel that you finally completed it?

When I could sit back and listen to all my songs in the tracklist order without pausing and saying, "That doesn't feel right." It took a while for me to feel comfortable with the idea of me being finished. But I knew it was the beginning of accepting vulnerability and progress of my overall crafts.
I really enjoy "Groove." I get the feeling that you were in a great mood while making it. Is that an accurate assumption?

I totally was. The sun was shining, I actually didn't want to go outside that day, but the feeling of outside beaming through me made me feel amazing. It's weird. I made "Groove" without making a beat, chords, nothing. Just my mind feeling good. That's my element.
Is there a song on here that took the most out of you to make?

"Groove." Hands down. Because I had the whole song, structure, feeling and movement in my head. It was challenging to create it the way I envisioned. It took me at least a month or so to feel completely satisfied.
Do you have an ideal way for people to process the project while they listen?

This project is an explosion of my mind. I made Cream with the intention of facing my fear of being a hundred percent myself. And I finally faced it with embracing my mind, my feelings, and ideas all in this project. When listening to CREAM I want listeners to feel each track. How does it make you feel? What does it remind you of? But overall, do you feel good? Because that's what I've been trying to achieve. And I think I did that.