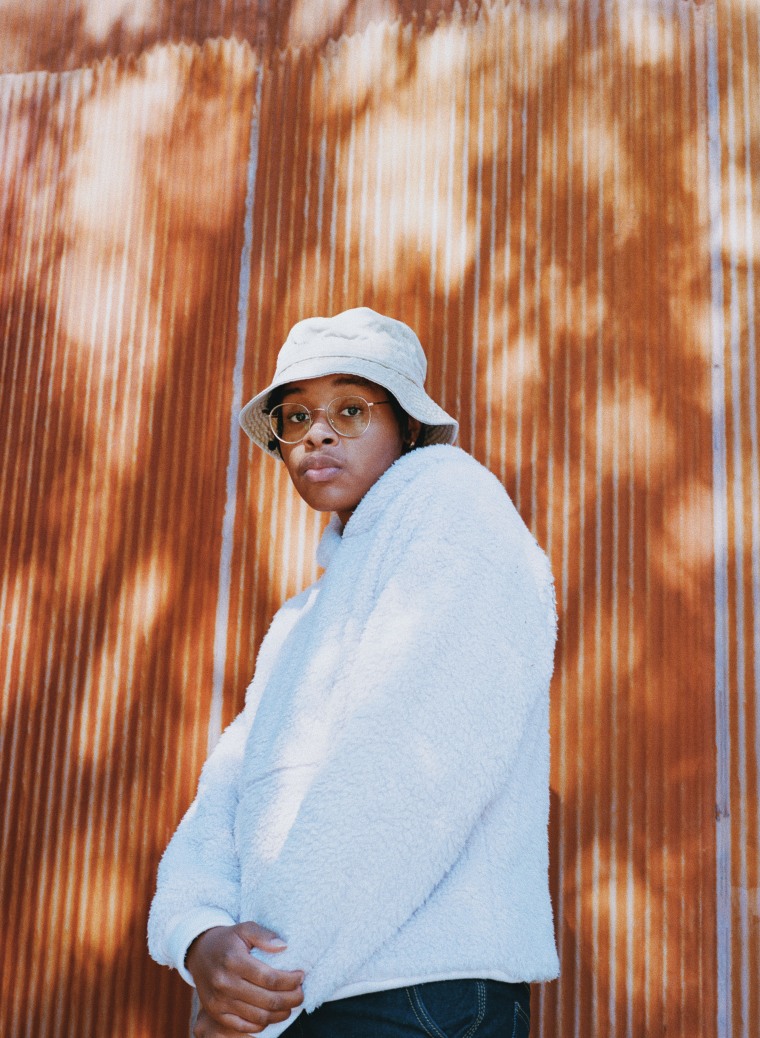 Toronto R&B singer Kalisway is premiering her first-ever music video with The FADER. Today's visuals are for "Like That," which appears on her debut album, Hit 'Em With the Funk, self-released in March. The track is an anthem for those who know what they want and aren't afraid to ask for it, centering an infectious bass groove, elastic guitar chords, and an automated drum line that's steady but still swings.
In the video, directed by Mikayla Gamble, Kali rides around in a red muscle car, picking up to women and taking the to a chic, laid-back party. Her confidence is evident and effortless as she spits game and poses in a for photos in an all-black outfit, in sharp relief against a white backdrop.
"I've always wanted to drive in an old school lowrider car, in the streets of LA, and look mad fly," she tells The FADER. "When I wrote this song, I knew I had to make that dream come to life! I wanted the visuals to look fly and have that film feel. We took that idea to Mikayla (the director, and just an amazing person), and she gave me a treatment in a week. I didn't even have to question nothing, I knew it'd be fire! Once we found the right car, the right location, and cast, it all came together. I can't believe my first music video is with a low rider… that is crazy haha.
"I'm able to create my vibrant sound, because I'm a vibrant person. Everything I do, even when it's a more intimate, emotional song, it feels colourful. There's life, emotion, spice and flavour in each of my tracks. Because that's what I feel and want out of each creation. A whole new experience. So the fact people are feeling it, and capturing that vibrancy, is a check mark for me. Because I've been trying to achieve that for a long time, and I'm still progressing as we speak."