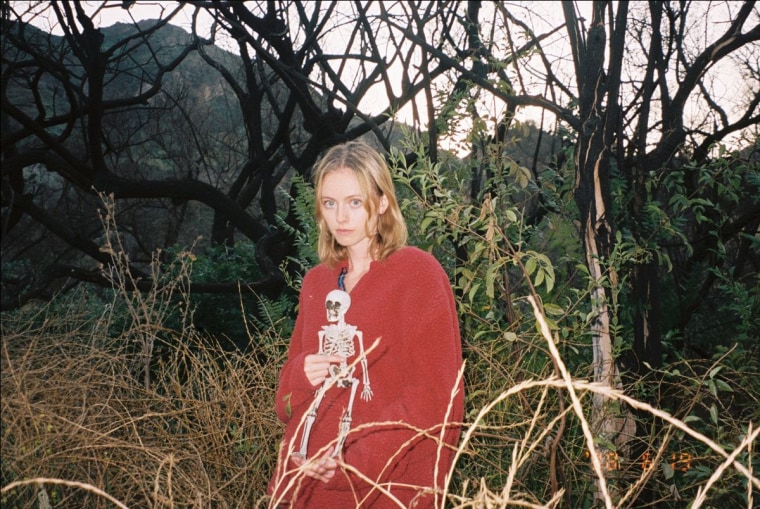 Helen Ballentine wrote her first song as Skullcrusher a year ago in Los Angeles, while working sporadically as a nanny. The Upstate New York-born singer-songwriter had moved to L.A. to study art at college and pursue the career that she'd imagined since her teenage years, but after suddenly quitting her day job at a gallery, things had opened up. She had time on her hands, much of which she spent listening to Nick Drake and ambient electronica, watching the Czech surrealist horror film Valerie and Her Week of Wonders, and absorbing fantasy novels. Having played piano for as long as she could remember and guitar since her teens, she decided to change course and pursue music full-time.
The song Ballentine wrote was called "Places/Plans," the video for which is premiering above. It's her first official single and the first from her newly announced self-titled debut EP, due out June 26 via Secretly Canadian. On "Places/Plans," and across the Skullcrusher EP, that unlikely combination of influences she picked up last year form something more delicate than the sum of their parts. Ballentine writes exploratory acoustic songs, their tape deck imperfections intact, and weaves through them with ghostly but inviting melodies.
The new-wave horror tropes she picked up are channeled mostly into her moniker and aesthetic — her logo on the album cover makes this seem like a gothic metal project, and she's often posing with a doll-sized skeleton — while her lyrics ask the sorts of questions one's confronted with when there's nothing but time to kill. "Does it matter if I'm a really good friend? That I'm there when you call and when your shows end?"she asks in the first verse of "Places/Plans" before apparently questioning the nature of life in L.A. "Can I make it out there as I am, without my name on a door or a a headline band?"
"I wrote "Places/Plans" alone in my room while unemployed," Ballentine wrote in an email to The FADER. "I wrote it in between long stretches of reading outside or watching TV. I thought a lot about my self-worth during this period of uncertainty. I felt both confident in my solitude and insecure about being so directionless in the face of a new relationship. 'Places/Plans' attempts to communicate the beauty and vulnerability of being alone and what it means to let someone else in to see that. This was the first song I wrote for the project and feels like the thematic core of the EP. It is a song for being alone in your room, lying on the floor with a book and the window open, but also for letting someone in to lie with you."
Watch the video for "Places/Plans" at the top of the page, find details of the Skullcrusher EP below, and pre-order the record here. Ballentine will take over Secretly Canadian's Instagram page on Thursday, April 23, at 3 p.m. EST.
Skullcrusher, Skullcrusher EP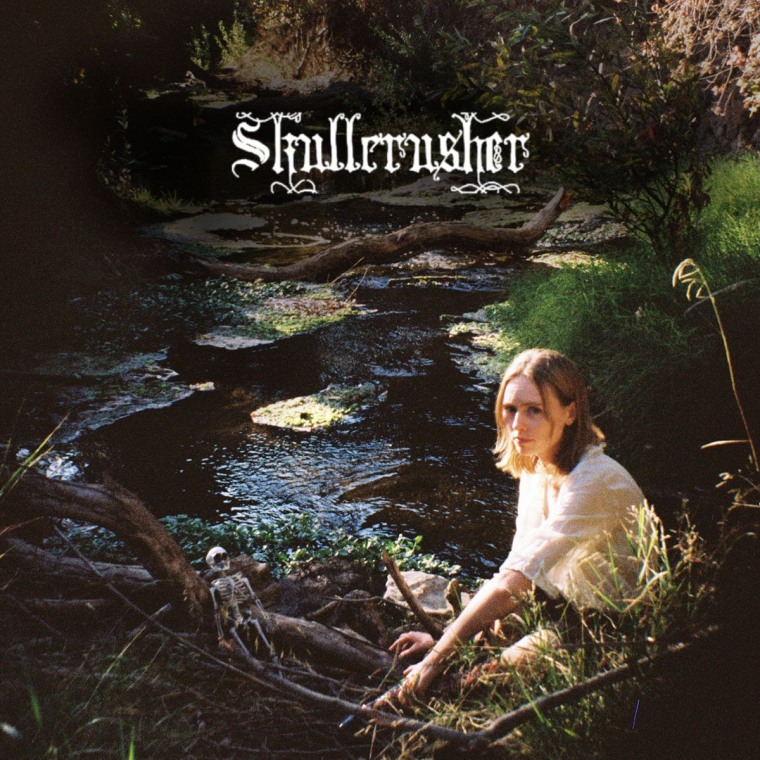 1. Places/Plans
2. Trace
3. Two Weeks in December
4. Day of Show