The mighty dogma of Thundercat
The grooves and grief that defined Stephen Bruner's most challenging album yet, It Is What It Is.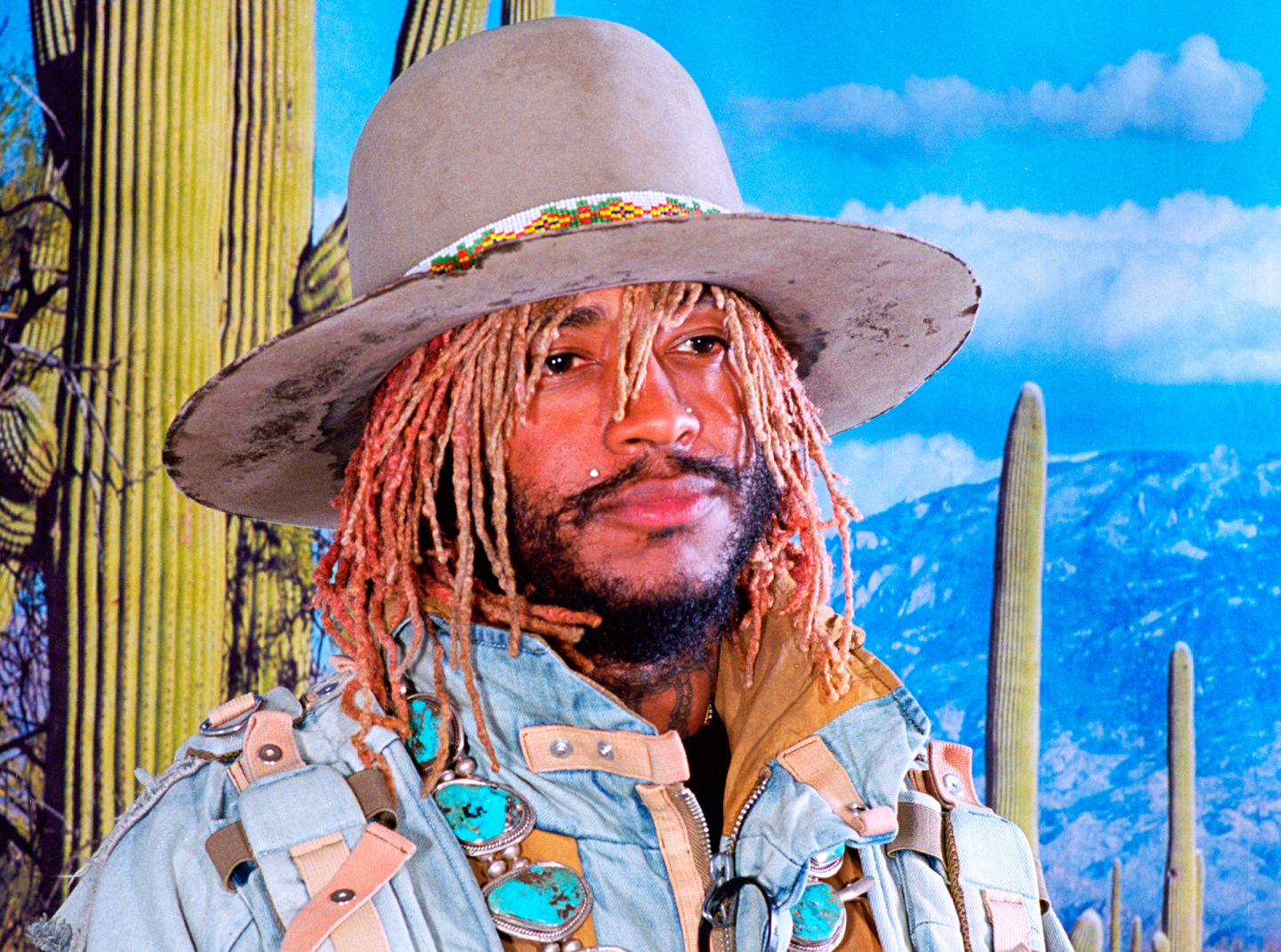 "You know when you die in Grand Theft Auto and you wake up at the hospital and you're just kind of standing there trying to decide which way you're going to move?" Thundercat asks, flopped over on a hotel bed in the Lower East Side. "I think a lot of this year has been that one moment."
It's an unseasonably warm and damp February evening in pre-quarantined Manhattan when we meet to discuss his new album, It Is What It Is. His suite is decked out exactly how you'd imagine it would be: plushies scattered everywhere, with Sonic and Tails peaking their heads out from a pile in the corner. A Sega Genesis is plugged into the television, fired up and ready at whim. Fluffy cat ears rest on the bedside table.
A few floors down from us, Andy Warhol's face sits tiled at the bottom of the hotel's swimming pool, a sort of perverse wink at what the surrounding neighborhood used to represent. Even before the pandemic sweeps across the country, and even far beyond the confines of New York City, it's difficult to shake the notion that the unhinged jaw of late capitalism is swallowing more and more of the cultural institutions that we should have held a little closer, and the Los Angeles that built Thundercat is certainly not immune. "You can't hold on to nothing in L.A.. Everything is always fleeting," he says.
"There was a day where you could see me, Ronald [Bruner], Kamasi [Washington], Cameron [Graves], Hadrien [Feraud], Raphael Saadiq, anybody at Piano Bar, and now it's a fucking parking lot or something. At one point you could just go to Low End Theory and not know what the hell was going to happen, and now it's just empty space. I come from a place where things are always changing, and I'm okay with that, for the most part — until it's Amoeba."

Fluctuating surroundings aside, Stephen Bruner's own funk empire has held sturdy since long before he became the Bandai funk superhero known as Thundercat. The sonic bonds between him and aforementioned comrades such as Washington and Graves date back to grade school. "The city was a bit gang-heavy when we were younger, with the riots happening and all, but our parents made a point to put us in a different place, emotionally. We would always spend time together making music. I was very fortunate growing up with them, it kept me focused," he recalls.
"It still freaks me out a little bit that I'm known for my voice and my bass, because I was really quiet when I was younger. It was kind of like a joke amongst Kamasi and everybody that if you had asked me what I was thinking, it would almost always come out like gibberish."
As with each of his projects before, there's a community-oriented mentality that saturates the entirety of his new album, It Is What It Is. Washington is here, along with Graves' brother Taylor. Once again, Flying Lotus takes the helm on production — their fourth full-length together since the first Thundercat LP back in 2011. "It feels like we've had ESP this whole time," Bruner says.
Together, they orchestrated what amounts to Thundercat's spaciest and most challenging endeavor yet, a visceral composite of journal entries that feel both suspended in zero-gravity and tethered to the whims of freeform improbability. Nothing is easily resolved, linearity is malleable, and its mantra is rooted in pragmatism: "There's a point you get to sometimes where there's not much you can do, and I think that's the narrative."
Sometimes, things are really fucking good, and they should be seized without question. There are moments of sheer and genuine bliss here: take the arcade game ebullience of "How Sway," or the hard-earned braggadocio of "Black Qualls," the latter of which sparked from a conversation with Steve Lacy. "This guy already owns his own house," Bruner remarks. "I came by and we started talking about what it means to be a young black dude right now, and the process of learning to be okay — what that means for him, and what that means for me."
"When you come from slavery as a background in America, it's like, at one point we weren't allowed to read," he explains. "If you knew how to read, you almost had to pretend you didn't. So there's this weird pre-existing conditioning that says if you got something, you hide it. There's this dog-eat-dog mentality in the world, and everybody can't wait for a chance to flex for the gram. But 'Black Qualls' is expressing the notion that it's okay to be okay."
As bright as those particular convictions shine, jubilance can be swiftly derailed. The lows can be pummeling. "Some people believe that experience is the best teacher, but I think you can learn from it without it having to touch you sometimes. Sometimes it comes for you anyway," he says, thinking back to the days that followed his last album, Drunk. "Everything from burned bridges, to love lost, to mortality. You take it in your body. A lot of my friends saw something in me change, physically. I did all kinds of things; I lost like 100 pounds, went to therapy, went to AA. The music was always a helpful place, but in all honesty, my whole life changed as a result of these moments."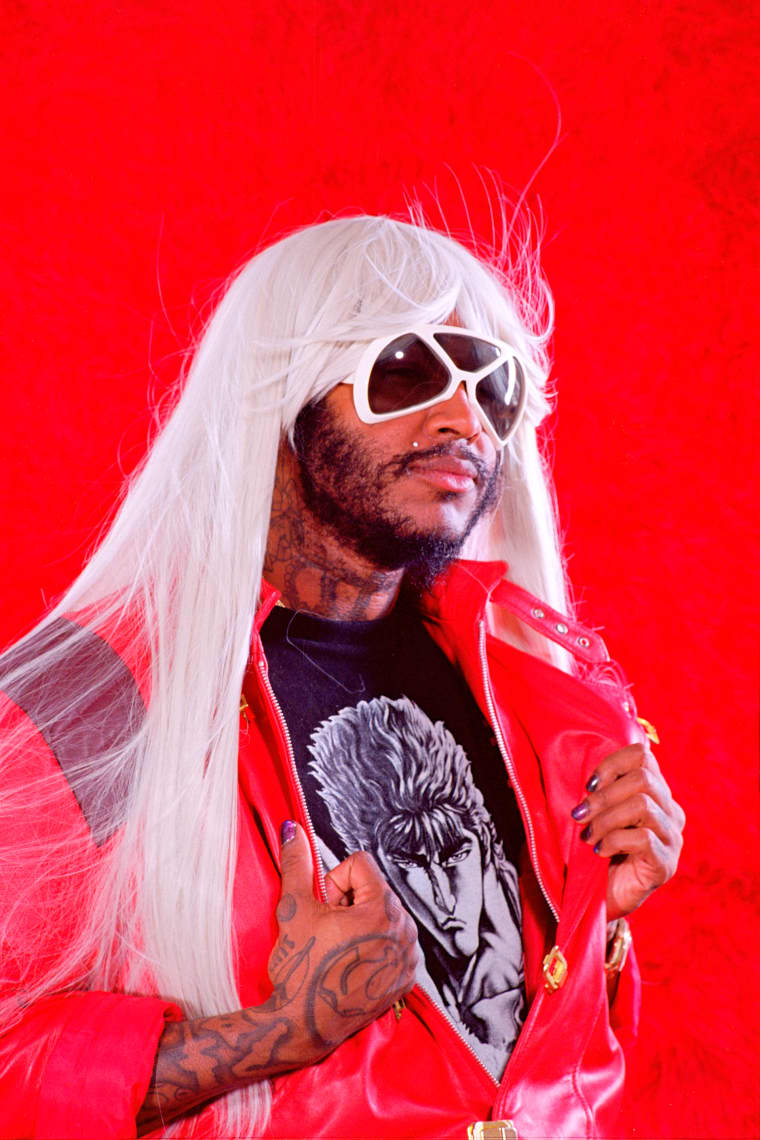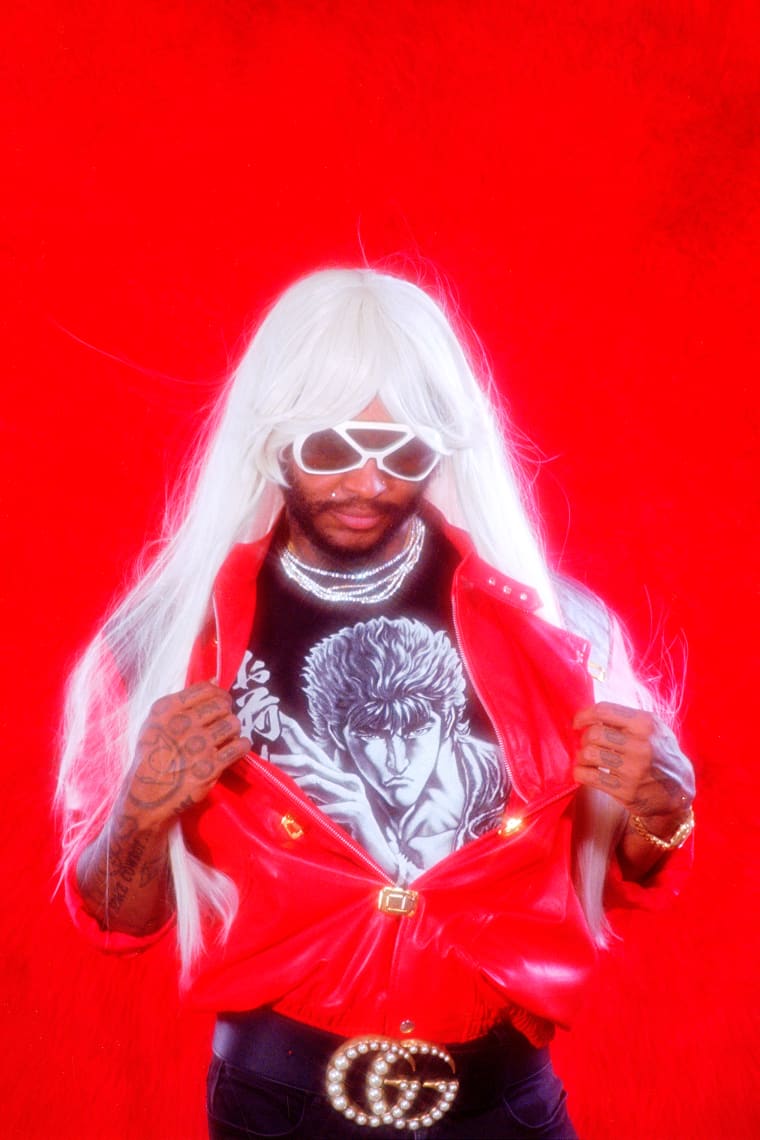 One such loss was that of Mac Miller, who died just weeks before he and Bruner were intended to embark on tour together. "It's not every day your best friend dies. This was somebody I talked to damn near every day. I was coming home to see him. It's like you kind of know that there's always this looming, living on the edge kind of thing. Sometimes people would poke fun, like Charlamagne would poke fun at him on the Breakfast Club like, 'You still doing drugs?' and shit. The Ariana moment was really wild. To see this man and watch his light flicker and then burn out was tough."
Miller gets a shout-out on the title track, which closes out the album and rounds out the mantra of It Is What It Is: if you're gonna take joy for what it is, you have to be able to wear grief on your sleeve. "Any time I would try to focus on music, it came right up in my throat where it just immediately felt like pain," Bruner remembers. "I had to take a moment to sit back and allow that pain in. I couldn't drink through it, I couldn't dance through it. I had to just accept it for what it was. If I didn't, I wouldn't be able to talk about it now like this. So I sat with it. I sat with it and cried for a long time. That's why the conclusion was 'it is what it is.' It's all good and it's all terrible."
The night we speak, Bruner is days away kicking off his North American tour, one that will inevitably halt in early March due to the spread of covid-19. He's contemplated whether the wounds still feel too raw to expose on stage, but, right now, he thinks he's ready. "I was saying goodbye to Austin Peralta on the second album. It's just part of it. It becomes easier as time progresses. And again, at some point it turns into laughter, or jokes, but it's just this is what comes with the territory."
If there's still taboo mandating that grief and goof must exist separately, Bruner is equipped to decimate it. Even the heaviest parts of It Is What It Is feel uniquely weightless, a feat of Bruner's always animated delivery. He cites Dragon Ball, Fist of the North Star, Naruto, and Genocyber as components of the album's visual lexicon.
Comedian Zack Fox, who Bruner says he's been recording with alongside Kenny Beats, appears as a flight attendant on the globe-trotting Sounwave collaboration "Overseas." "I told him, 'Man, I'm always talking shit. Give it what you feel.' And that was what he came up with," Bruner says. "I always feel like Zack is genuinely SpongeBob in real life, and that's the most SpongeBob shit ever. It's a snapshot of real life and time and I'm grateful that he jumped on the record."
Amid the creation of It Is What It Is, Fox would often film short videos of Bruner for posterity's sake. "There was one video specifically where I'm screaming at the top of my lungs in the microphone at a show. Weirdly enough, it translates like comedy. One of my friends called me after he saw it asked, 'Man, are you okay?' because he knew that there was more to it. I remember it as probably one of the hardest moments. I was genuinely cracking. And, still, it's a funny video. The line between the comedy and all that other stuff... that's whatever it is."