Oscar-winning composer Ennio Morricone dead at 91
Morricone passed away in Rome, Italy his family has confirmed.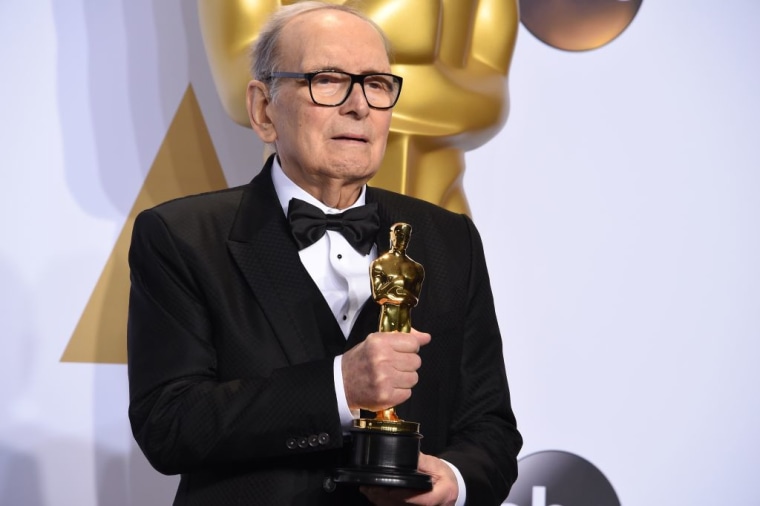 Ennio Morricone, the Italian film composer whose credits include work with Sergio Leone and Quentin Tarantino, has died. Morricone's lawyer told the New York Times that his client passed away in a Rome hospital having fractured his femur in a fall last week.
Morricone, who was 91 at the time of his death, made his name in the 1960s after providing the enduring soundtrack to Leone's spaghetti western classics A Fistful of Dollars, For a Few Dollars More and The Good, the Bad and the Ugly. He scored over 500 movies throughout his career and most recently worked on 2016's The Correspondence.
Widely regarded as one of the most innovative composers in Hollywood history, Morricone received Academy Award nominations for his work on Terrence Malick's Days of Heaven, plus The Mission, The Untouchables, Bugsy and Malena. He won his only Best Original Score Oscar for 2016 Tarantino film The Hateful Eight. Prior to that, Morricone received an honorary Academy Awarded in 2007 for his contribution to cinema.
In the wake of the news of Morricone's death fellow composer Hans Zimmer said he was was "one of a kind" while director Edgar Wright tweeted that he had the ability to "make an average movie into a must see, a good movie into art, and a great movie into legend."