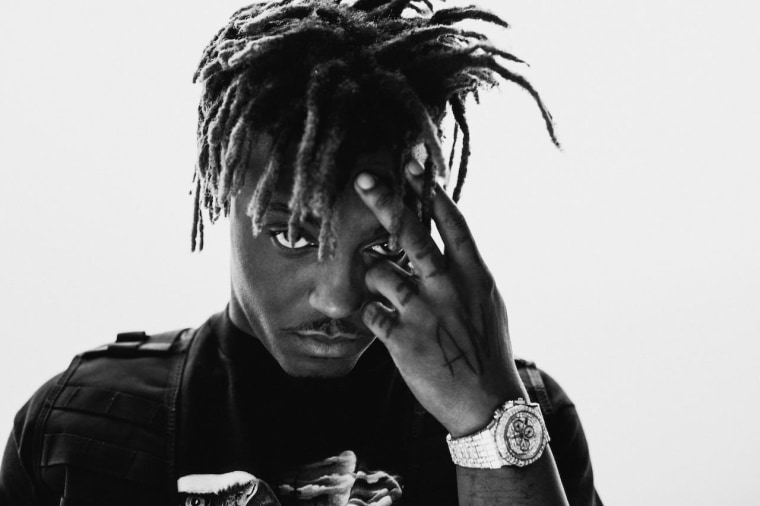 Juice WRLD's estate has formally announced the release of a new album, Legends Never Die. It's due out in its entirety this Friday, July 10. Watch a trailer for the project, featuring a snippet of new material below.
"We feel that this collection of 15 songs best represents the music Juice was in the process of creating," his estate wrote in the announcement. "The album shines a light on the collaborators that meant so much to Juice and deeply impacted his musical process." Read their full statement, and check out the album artwork, below.
Legends Never Die follows the release of Juice's recent single, "Righteous," and "Tell Me U Luv Me." It's unknown as to whether either of the tracks will appear on the record. In a since deleted tweet, Juice's creative director Guwac revealed that listening to the album for the first time was an overwhelmingly emotional experience: "nobody said a word for over 5 minutes, all you heard was sobbing and sniffling."
Prior to his accidental death last December, Juice had teased that he was planning to release a new album on his 21st birthday, saying "It's always good to put thought into shit, but something's gonna come more from like, a feeling and heart and the soul, less like the mind." In January, it was reported that the Chicago rapper had close to 2,000 unreleased songs that would be considered for a posthumous release.
Though the final track list has yet to be unveiled, hear the first confirmed song — "Life's A Mess," featuring Halsey — below.