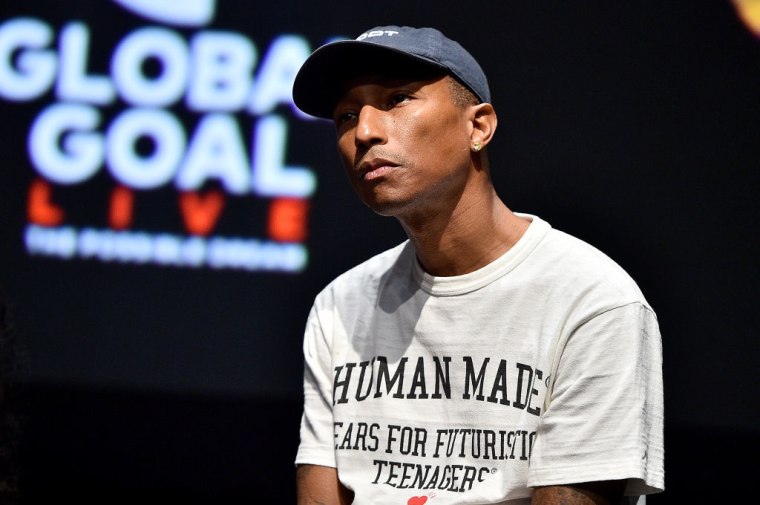 Pharrell has confirmed details of a new music-based TV show set to debut on Netflix. Voices of Fire is an unscripted docu-series follows the search for a new gospel choir in Pharrell's hometown of Hampton Roads, Virginia.
Happy Sunday! Excited to announce Voices of Fire, a new docuseries that follows @Pharrell's hometown community as it builds one of the world's most inspiring and diverse gospel choirs. Only on Netflix later this year! pic.twitter.com/YvPGuTTpd4

— Strong Black Lead (@strongblacklead) July 5, 2020
According to The Hollywood Reporter, Pharrell's uncle Bishop Ezekiel Williams "will venture out into Hampton Roads to find undiscovered talent. With the belief that diverse backstories can give their collective voice a greater meaning, the Bishop and his team will search for people of all ages, ethnicities and backgrounds."
Voices of Fire is due to launch in 2020 and is the latest addition to Pharrell's TV and movie résumé. In 2017 he was aong the producers of Roxanne Roxanne, a Roxanne Shante rap biopic that also debuted on Netflix. The year before he helped produce the Oscar-nominated Hidden Figures. It was recently reported that he is in talks with Black-ish and BlackAF creator Kenya Barris to develop a feature-length musical about Juneteenth.