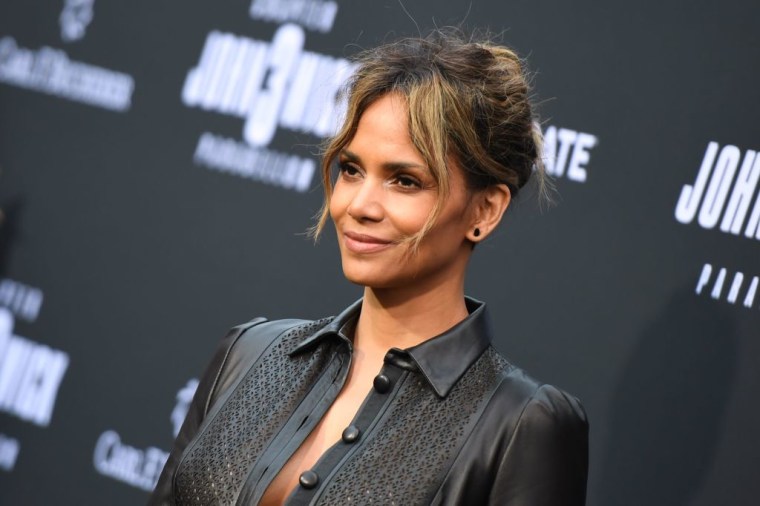 Halle Berry has issued an apology after being accused of misgendering a transgender man when discussing her desire to portray them in an upcoming movie role.
The Oscar-winning actress issued a statement via Twitter in which she distanced herself from the unknown movie project and vowed to be a better ally going forward.
"Over the weekend I had the opportunity to discuss my consideration of an upcoming role as a transgender man and I'd like to apologise for those remarks," Berry's statement reads. "As a cisgender woman, I now understand that I should not have considered this role and that the transgender community should undeniably have the opportunity to tell their own stories. I am grateful for the guidance and critical conversation over the past few days and I will continue to listen, educate and learn from this mistake.
"I vow to be an ally in using my voice to promote better representation on-screen, both in front of and behind the camera."
July 7, 2020
The statement followed a July 3 interview on Instagram with hair stylist Christin Brown, during which Berry discussed a trans man role she was planning to take on in an un-named film.
Berry talked about playing "a character where the woman is a trans character, so she's a woman that transitioned into a man. She's a character in a project I love that I might be doing … Who this woman was is so interesting to me, and that will probably be my next project that will require me cutting all of my hair off. I want to experience that world, understand that world. I want to deep dive in that in the way I did Bruised," she added, referring to her upcoming directorial debut in which she'll play an MMA fighter.
Berry's reference to the character as a "woman" and "she" sparked criticism online similar to that Scarlett Johansson faced prior to her exit from Rub & Tug, a biopic of massage parlour operator Dante "Tex" Gill, in 2018.