Actress serves a dimension-stretched remix of LEYA's "Wave"
LEYA's new album Flood Dream is out now.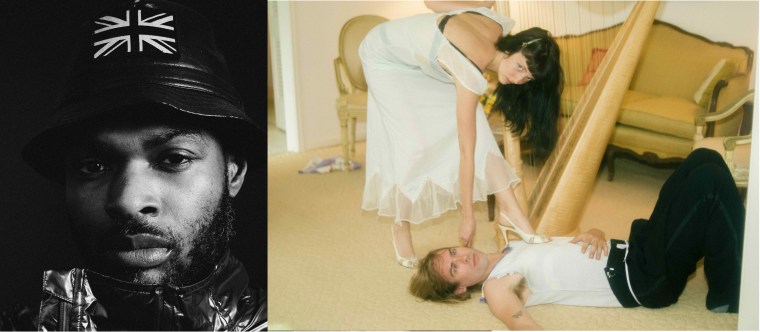 New York City duo LEYA are classically trained composers using their intimate knowledge of the harp and the violin to chart new territory. Their skill at drawing emotion from the ineffable makes them contemporaries of Darren Cunningham a.k.a. Actress, the London producer who has turned in a stunning remix of "Wave," the second song on LEYA's recent project Flood Dream. In Actress's hands, the original "Wave" is reflected off the side of an aging rocket ship; the new version is hazy, distressed, and in some kind of unholy duet with itself.
In an email to The FADER, Actress described discovering the song and remixing it. "When I heard and saw the video for'"Wave' by LEYA I experienced one of those rare moments when time stood still outside of my own practice. The voices of angels clothed in army store fatigues. I love that vision. Sparring observed and muted through song. I love it. All I did was run it through the prism I was working on at that moment and further exposed the unreal vocal tones in a fragmented dream."
Listen to Actress's "Wave" remix below. The song comes on the heels of Actress's recent, free album 88.