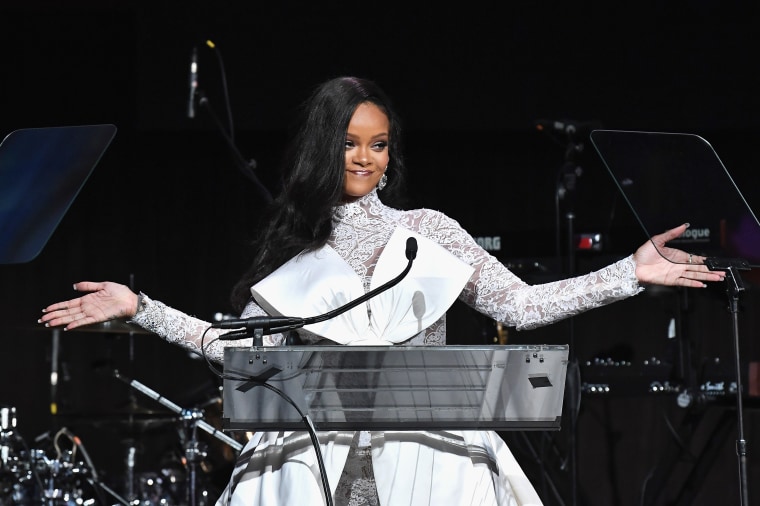 The wait for Rihanna's ninth studio album, sensibly nicknamed R9 by fans, passed the four-year mark in January, and the singer has not offered any definitive release date for the highly anticipated project. In a new interview with Entertainment Tonight, Rihanna sought to reassure fans who might worry that her billion-dollar brand Fenty may have sidelined her music career: "I am always working on music and when I am ready to put it out in the way that I feel fit, it's gonna come out," she said over video chat.
Rihanna acknowledged that expectations were high, and sounded confident that they would be met. "[Y]ou're not going to be disappointed when it happens. It's going to be worth it... I'm not just gonna put it out just because people are waiting... It's taken this long, I'm gonna make it worth it."
2020 marks the 15-year anniversary of the release of Rihanna's debut single "Pon De Replay". "I thought that was just a few years ago, now it's like a decade plus," Rihanna said when asked for her thoughts on her career. "That is what I think about! But I'm also really grateful to still be here and being able to expand into other ventures. I'm grateful. It's been fun and I can't even complain."
Over 500 songs have reportedly been worked on for the reggae-themed R9, which include collaborations with Pharrell and Koffee. Shaggy was asked to audition to appear on the project, but didn't.