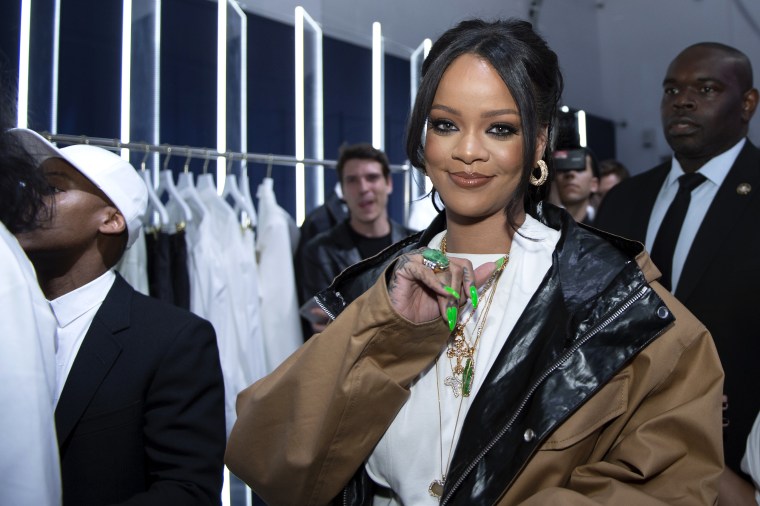 In a new interview with Vogue, Rihanna spoke about her decision to turn down a performance at the 2019 Super Bowl, standing in solidarity with former San Francisco 49ers quarterback Colin Kaepernick.
"I couldn't dare do that," Rihanna said of the halftime show. "For what? Who gains from that? Not my people. I just couldn't be a sellout. I couldn't be an enabler. There's things within that organization that I do not agree with at all, and I was not about to go and be of service to them in any way."
Going deeper into politics, Rihanna reignited her criticisms of President Donald Trump, focusing on his response to the mass shootings in an El Paso Walmart and a nightclub in Dayton, Ohio. "People are being murdered by war weapons that they legally purchase. This is just not normal," Rihanna says. "Put an Arab man with that same weapon in that same Walmart and there is no way that Trump would sit there and address it publicly as a mental health problem. The most mentally ill human being in America right now seems to be the president."
There were also a few updates on R9, Rihanna's as-yet-untitled ninth studio album and follow-up to 2016's Anti. "I have been trying to get back into the studio," Rihanna says, explaining that her intense schedule prevents her from focusing on music. "It's not like I can lock myself in for an extended amount of time, like I had the luxury of doing before."
However, the album is coming, and it's still the reggae project Rihanna promised last year. "I like to look at it as a reggae-inspired or reggae-infused album," she says. "It's not gonna be typical of what you know as reggae. But you're going to feel the elements in all of the tracks."
There's still no release date for the new music, though. When asked for a date, Rihanna responds "No, oh my God, they're gonna kill you for that," a reference to her diehard fans, the Navy.
Since announcing R9, Rihanna has teased work on over 500 songs, and collaborations with Pharrell and Koffee have been hinted.