Planet 1999 turn ORCHiN's "dRiVe" into a Balearic daydream
French PC Music signees Planet 1999 turn the latest single from LA-based musician ORCHiN into something you might hear on GTA: Vice City's Emotion 98.3.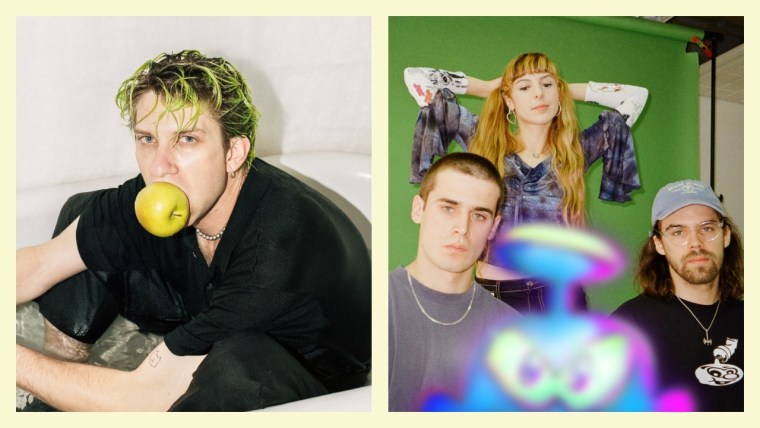 On his 2019 record Serene, Los Angeles-based producer, songwriter and multi-instrumentalist ORCHiN, aka Jeremy McLennan, took the most emotional components of shoegaze, emo and pop, and amplified them. The result was a heady, compulsively listenable Frankenstein's monster of an album, a distinctive and angular debut from an auteur with little regard for rules.
McLennan's laissez-faire attitude towards genre seems to be a distinct part of his musical ethos: today, The FADER is premiering a remix of his latest single "dRiVe" by French PC Music-signees Planet 1999, whose recent EP Devotion put its own spin on shoegaze-influenced electronic music. The three-piece, who have produced music for Charli XCX and Nasty Cherry, among others, transform the song into a Balearic daydream, a euphoria-inducing delight that feels like it'd be perfectly at home in the first half of Spring Breakers, or — as Planet 1999 say — on GTA: Vice City's Emotion 98.3 radio station.
"I wanted 'dRiVe' to be a song that you can laugh to, cry to, dance to, sleep to, that can reawaken you," McLennan tells The FADER via email, "And I wanted Planet 1999 to remix it because I knew they would unlock even more new feeling." Adds Planet 1999: "We wanted to make a version of the song which would have been played on Emotion 98.3 — the radio station for laughter, and sorrow, heartbreak, and tears, and those post-therapy session blues." Listen to "dRiVe (Planet 1999 Remix)" below.