Hear Caitlin Pasko's stark and striking new single "Even God"
From Greenhouse, due out August 28 on Whatever's Clever.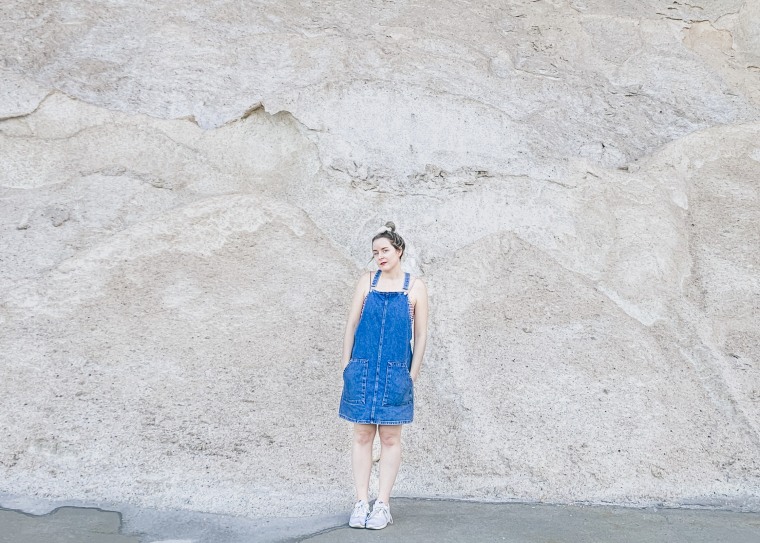 There are moments on Caitlin Pasko's new album, Greenhouse, when the stillness of her music can seem overwhelming. At first the volume doesn't rise above that of rustling paper, her whispered harmonies delivered so gently that it seems Pasko is fighting not to compete with the spare piano chords that provide her only company. And then, on "Even God" (premiering below), delivered so precisely that it consumes every spare inch of space, she sings: "I'm stuck in death." it is a quiet moment on a quiet album, but there is intent behind it. When she sings, moments later, "even God is selfish," she wraps her voice around every contour of every syllable, not with anger but with a determined acceptance. Greenhouse, out August 28 on Whatever's Clever, was written on either side of a psychologically abusive relationship's conclusion, and the almost drone-like sounds on the record reflect Pasko's attempt to heal. But her lyrics confront trauma more matter-of-factly, a starkness made all the more startling by the calmness with which they're delivered.

"'Even God' is about being trauma-bonded to an abusive partner," Pasko wrote of the song in an email to The FADER. "It's about feeling unable to disconnect from them, despite knowing how dire your situation is. 'You can sleep in / just make the bed' is me saying, 'I will put up with these bouts of cruelty, because I know you love me.' It's dark. I was sick. I was twisting the truth in order to cope with my reality, and as I started to believe my non-truth, I also turned against my friends who wanted to help me. If I believed them, then I'd have to admit to my own hell."
Listen to "Even God" below and pre-order the album on Bandcamp.