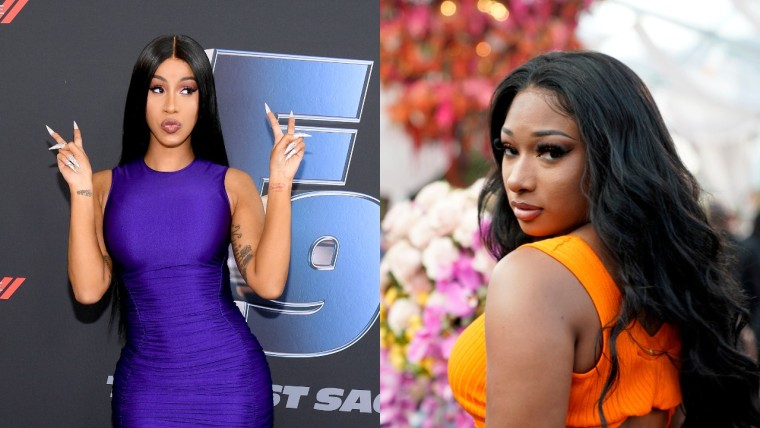 Cardi B's comeback single "WAP" alongside Megan Thee Stallion debuted at the top of the Billboard Hot 100, pulling in 93 million total streams. This is officially the most streams of any song in its first week of release, according to Nielsen Music/MRC data, knocking Ariana Grande's "7 Rings" out of its previously held top spot.
The song is Cardi's third No. 1, and Megan's second. Its big-budget visuals likely have a lot to do with the song's chart position, as its total numbers are the highest for any song since YouTube views were included in streaming data back in 2019.
So far, the song has already gone gold within a week of its release, and Cardi took to Instagram to celebrate the achievement. "Thank you sooo much every Wap havers and any WAP lovers. Thankful and grateful for your support," she said in the post's caption.
Revisit the video below.