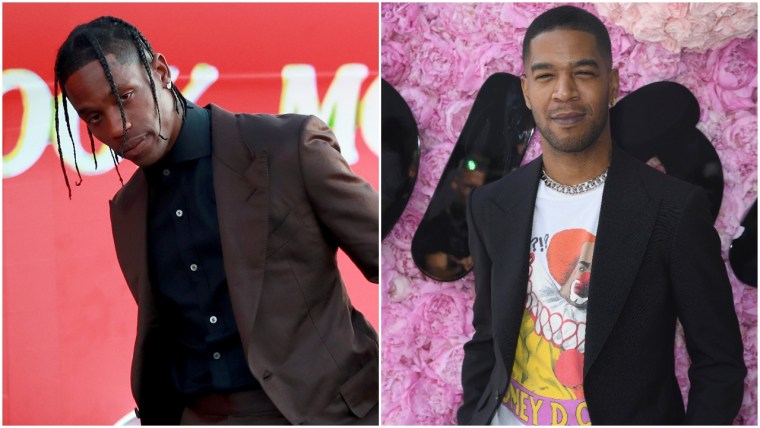 Travis Scott is the cover star of GQ's September issue, and in his profile, the rap star revealed that he's working on a full-length album with Kid Cudi.
The album will be a continuation of the Scott/Cudi collaboration "The Scotts," which debuted in April with the single "The Scotts." "I feel like I've learned so much," Scott told GQ. "I think with this next project I'm just embodying all of the knowledge I've taken in and trying to make the best form of it." No release date was hinted, but the magazine reported that the two artists have "already cut a bunch of records together."
A new piece of Travis Scott music will also appear in Tenet, the upcoming film from Inception director Christopher Nolan. In an email to GQ, Nolan praised Scott's contribution: "His voice became the final piece of a yearlong puzzle. His insights into the musical and narrative mechanism [composer] Ludwig Göransson and I were building were immediate, insightful, and profound." The film is slated to be released on August 26.
Read the full GQ profile here. Travis Scott's last full length was JACKBOYS, a compilation showcasing artists from his label Cactus Jack.