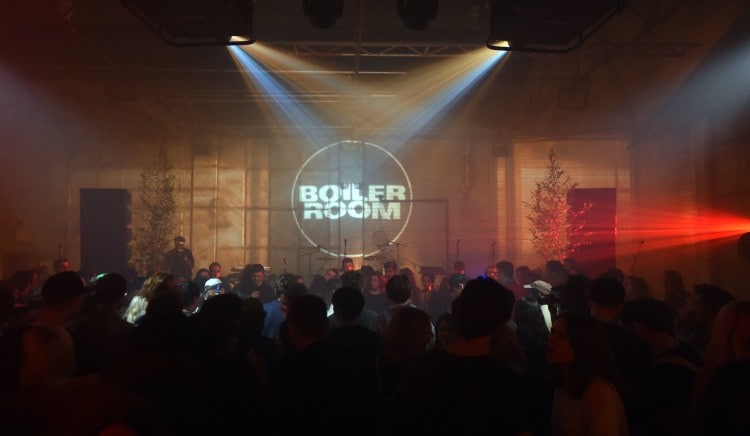 DJ mixes have long had a tenuous relationship with streaming services due to royalty and copyright issues that made it almost impossible for all parties involved to receive compensation from them. Now, Boiler Room has partnered with Apple Music to add their catalog of DJ mixes and live performances to the platform.
The partnership boasts a fee-sharing model that would see royalties distributed not only to DJs, but to music rights holders including artists, producers, and songwriters. It's not clear how exactly Apple Music will identify songs, calculate compensation, or track down rights holders for more obscure tracks.
"Having the ability to pay for DJ Mixes is something Boiler Room feels passionately about and is part of continuing efforts to compensate DJs & artists appropriately," said Boiler Room founder and CEO Blaise Bellville in a statement announcing the partnership. "With 100% of royalties from the streams being paid to the rights holders and the DJs being compensated, these are such positive moves in the industry and something we're immensely proud to be a part of."
The catalog will also include Boiler Room's Streaming From Isolation series, with recent installments including sets from Honey Dijon and Ben Klock. The club platform will also get a radio slot on Apple Music 1, formerly Beats 1, featuring new mixes and in-depth interviews.