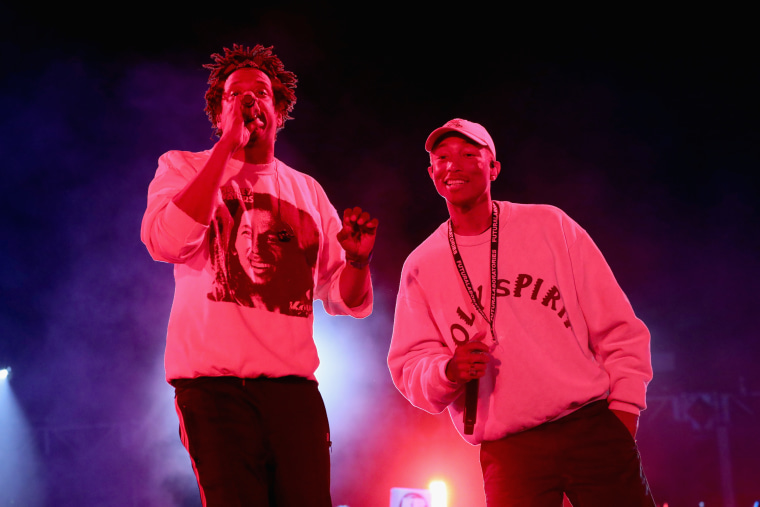 JAY-Z and Pharrell will drop a new single, "Entrepreneur," on Friday, according to TIME. Speaking with the magazine, Pharrell says the song came from "how tough it is to be an entrepreneur in our country to begin with." He went on to explain the hurdles Black business owners face. "Especially as someone of color, there's a lot of systemic disadvantages and purposeful blockages," he said. "How can you get a fire started, or even the hope of an ember to start a fire when you're starting at disadvantages with regards to health care, education, and representation?"
The song is part of a larger project curated by Pharrell for TIME, New American Revolution, that "examines America's oppressive past—and the potential for an equitable future." It features interviews with Angela Davis, Tyler, the Creator, Kenya Barris, 21 Savage, and more.
"In this position with no choice / The system imprisons young Black boys / Distract with white noise," Pharrell whispers in lyrics quoted by TIME, while JAY's verse urges listeners to buy from Black-owned brands. "For every one Gucci, support two FUBU's," he raps.