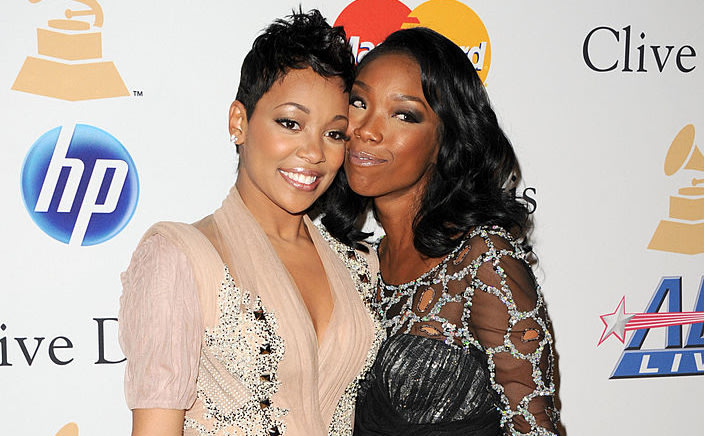 Brandy and Monica have been confirmed as the latest guests on Verzuz. The R&B singers, who famously released "The Boy Is Mine" in 1998, will take part in the livestream event on Monday, August 31. The duo will reunite at Tyler Perry's Atlanta studio for the battle, in which two sides go hit-for-hit and fans decide a winner via social media.
Verzuz launched during lockdown and has proved a huge viral hit. The brainchild of Timbaland and Swizz Beatz has featured live battles between Nelly and Ludacris, Lil Jon and T-Pain, and Jill Scott and Erykah Badu among others. In July Verzuz partnered with Apple Music in a deal that brought the livestreams to its platform alongside the Verzuz Instagram.
Last month saw the release of B7, Brandy's first album in 8 years. Monica's most recent album was 2015's Code Red.