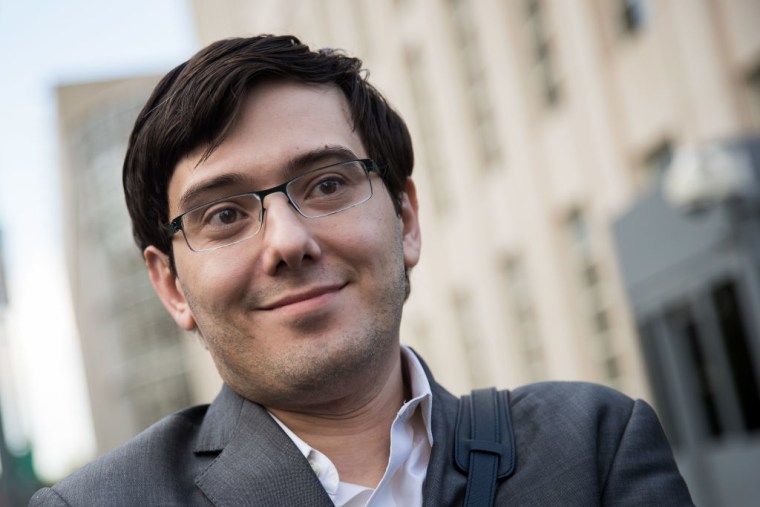 Back in 2015 Martin Shkreli was public enemy #1. The big pharma CEO's nefarious influence was felt in everything from his decision to charge $750 per pill for HIV/AIDS drug Daraprim to being revealed as the man who paid $2M for a one-off Wu-Tang Clan album. It's the latter part of Shkreli's story that is being turned into an upcoming Netflix movie, Collider reports.
The album, Once Upon A Time In Shaolin, was a fascinating creative concept, at least in theory. Wu-Tang Clan made one single copy of the secret record (stored in a secure vault in Morocco) and turned it into an instant collectors item, auctioning it off to the highest bidder. Unfortunately for all involved, it turned out that the successful bidder was Shkreli. The purchase of the album infuriated Wu-Tang members, including RZA, who attempted to buy it back when a federal court seized control of the album following Shkreli's 2017 conviction for securities fraud.
Sounds like a good movie, right? Collider reports that Paul Downs Colaizzo (Brittany Runs A Marathon) will direct the film based on a script by Ian Edelman (How To Make It In America). RZA, himself a film-maker, will produce alongside Brad Pitt's production company Plan B. Casting details remain unconfirmed at the time of writing while production is, obviously, delayed by COVID-19. Regrdless of delays, don't expect to hear any ...Shaolin music in the movie; a clause in the album sale stated that it cannot be used for commercial purposes until 2103.