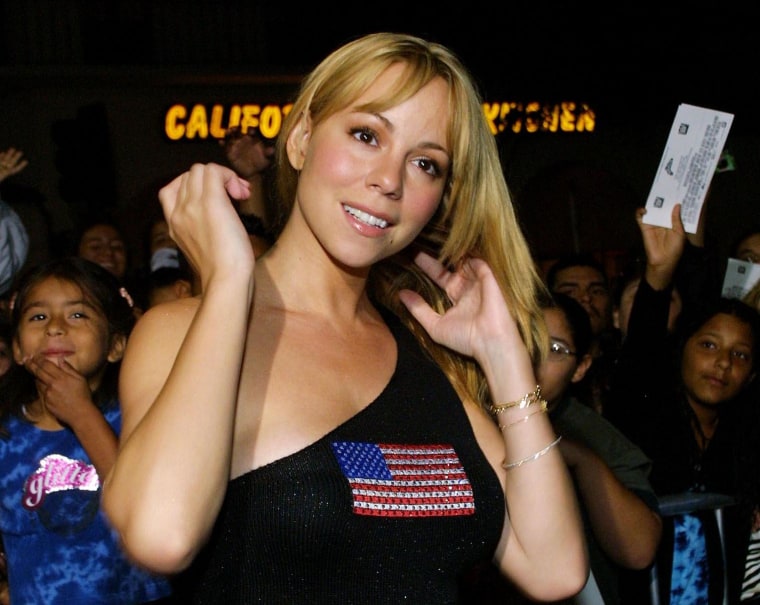 Mariah Carey's memoir is officially due out later this year — September 29, to be precise — and Mimi has a lot to get off her chest. In a new interview with Vulture, Carey discusses all that's on the table in the book, including what happened with Glitter, her infamous movie musical plagued with misfortune (including a premiere date of September 11, 2001).
According to Carey, the story involves her being overworked, deprived of sleep, and betrayed by her own family. "Now, if people have questions, I can be like, 'please refer to chapter x,' rather than me having to stick up for myself, protect myself, defend myself." she tells Vulture. "Because we can all be wounded, but are we going to sit around licking our wounds forever?"
Elsewhere, she discusses the humiliation she faced after having her pregnancy outed by Ellen DeGeneres in 2008. The recently maligned talk show host pressured Carey to drink champagne on air, forcing her to reveal her pregnancy. Carey suffered a miscarriage soon afterward. "I really have had a hard time grappling with the aftermath. I don't want to throw anyone that's already being thrown under any proverbial bus, but I didn't enjoy that moment."
Read the entire conversation — which also discusses Carey's forthcoming Rarities compilation — here, and stay tuned for her full memoir, due in September via Andy Cohen Books.