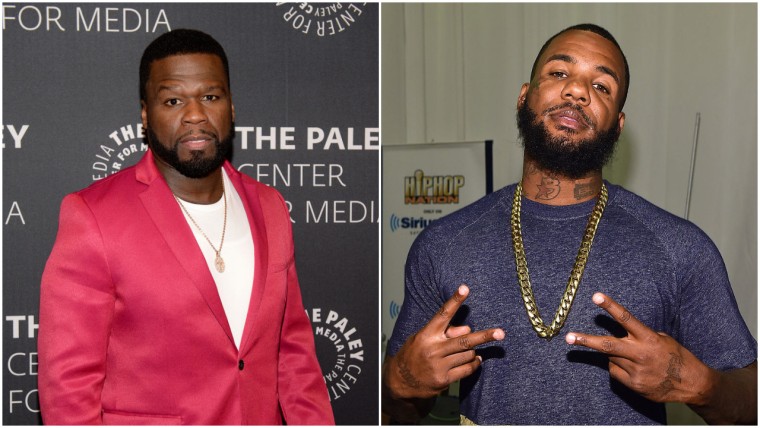 Cable network Starz have confirmed they are developing two new TV shows with 50 Cent, Variety reports. One of the projects, Moment in Time: The Massacre, is described as "a seasonal anthology series that will explore the true stories in which iconic hip hop moments collided with the sensational and sometimes criminal events behind-the-scenes."
The first season will focus on 50 Cent's conflict with The Game in the early 2000s which led to The Game's dismissal from G-Unit and the subsequent arrest of James "Henchman" Rosemond on murder-for-hire charges.
A second series is an untitled drama inspired by the life of sports agent and attorney Nicole Lynn, the first Black woman to represent a top 3 NFL draft pick. 50 Cent has previously worked with Starz on Power his long-running series which recently finished after six seasons. Four Power spin-offs have been ordered at the network, starting with 2020's Power Book II: Ghost.
Earlier this year 50 Cent acted as executive producer on Pop Smoke's posthumous debut Shoot For The Stars. 50 appeared on the album, which debuted at No.1, alongside guests including Lil Baby and Quavo. A deluxe edition of the record arrived in July.