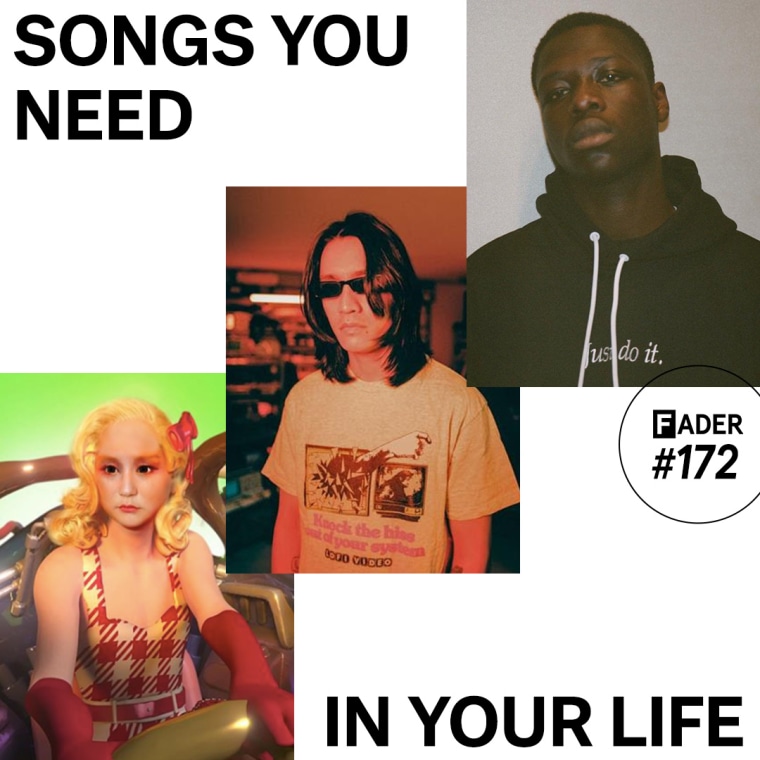 Each week, The FADER staff rounds up the songs we can't get enough of. Here they are, in no particular order.
"Volcano" — Eartheater
As ash continues to falls from the sky, Alexandra Drewchin is the siren rhapsodizing a solemn trudge toward little death.
"CALL ME" — Blood Orange & 박혜진 Park Hye Jin
The convergence of Hynes and Hye Jin feels like stumbling into some insomniac revelation.
"X-Girl" — Eyedress
Idris Vicuña's searing dreampop levels up on his new record Let's Skip To The Wedding, particularly on the lush, head-spinning "X-Girl."
"My Family" — Pa Salieu ft. BackRoad Gee
When Coventry's hometown hero Pa Salieu puts on for his people, he does so relentlessly and with the vivacity of a thousand baseball bats.
"I <3 Harajuku" — Alice Longyu Gao ft. Fraxiom
Until we're allowed to travel again, living vicariously through Alice Longyu Gao and Fraxiom's cartoonish mad dash through the chaotic streets of Harajuku feels like the next best option.
"The Turning Of Our Bones" — Arab Strap
Summer was a nice distraction, but the bitter chill of autumn calls for the valiant chanteys of Arab Strap.
"Times New Roman" — Scintii
Taiwanese artist Scintii plus Danny L. Harle equates to something satiny and seraphic.
"Pollen" — Ecco2k
Even in an acoustic set-up, the ease at which Ecco ascends continues to stupefy.
"Pace Of The Universe" — Anna McClellan
On the lead single off her forthcoming record I saw first light, Anna McClellan paints the pursuit of a deeper understanding with wide-eyed desire.