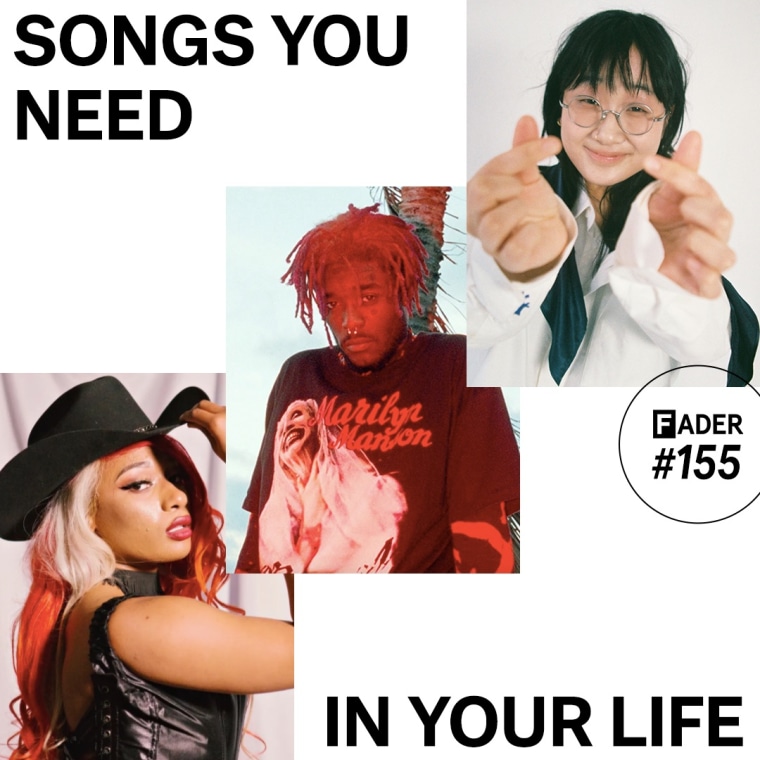 Each week, The FADER staff rounds up the songs we can't get enough of. Here they are, in no particular order.
"WAKING UP DOWN" — Yaeji
The first cut from Yaeji's new mixtape WHAT WE DREW 우리가 그려왔던 encapsulates the precise moment when going through the motions starts to feel like a cartoonish spiral.
"Savage" — Megan Thee Stallion
Classy, bougie, and ratchet? Sassy, moody, AND nasty? Megan Thee Stallion checks all of the boxes on "Savage" and sounds fly as fuck while doing it.
"24HRS" — ITZY
Itzy for 24 hours... period! Hearing the South Korean girl group link with SOPHIE for the booming finale of their new project IT'z ME is akin to watching a cheerleader routine in the pits of hell.
"We Had A Good Time" — Bullion
The title track from Lisbon producer Bullion's first project in over three years is pure dreampop radiance: all the earnestness of a god-tier eighties end credits sequence, none of the schmaltz.
"Stay Alive" — Mustafa
The heartfelt debut single from Toronto crooner Mustafa goes out to the ones he's lost to gun violence. His message, of caring as an act of courage, is one that feels especially apt amid the uncertainty of today.
"The Steps" — HAIM
HAIM's latest — one of their hardest tracks to dates — is best experienced at full volume with hands flung high in the air. You may not underSTAAAAAAND, but HAIM still very much do.
"Kerosene!" — Yves Tumor
The second single from Heaven To A Tortured Mind is the kind of enraptured babymaker that only Yves Tumor could dream up; in this case, it's boosted with vocals from Diana Gordon and a skyward blaze of guitar.
"Suntan" — Model/Actriz
"The center is collapsing" on the Brooklyn noise quartet's first single in a few years, but at the very least we can still dance on the brink the destruction.
"Born To Lose" — U.S. Girls
Midway through her newest album Heavy Light, Meg Remy channels the spirit of Patti Smith for an all-out psychedelic incantation, and obviously, what happens is nothing short of bewitching.
"Homecoming" — Lil Uzi Vert
Choosing just one song from Eternal Atake feels like a futile task, but there's something about "Homecoming" that just hits differently. Uzi's the only one out here who can "turn a bird into a goddamn blind bat," and we are lucky to have him.