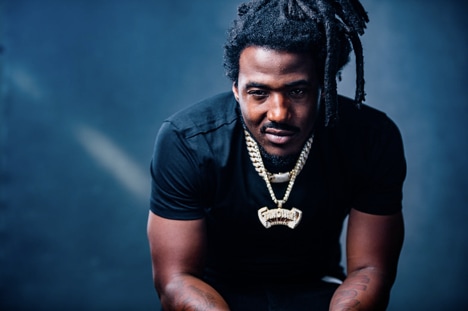 Sacramento's Mozzy, smoky-voiced gangsta rapper extraordinaire, is back with his second solo album of the year, Occupational Hazard. The new project was written in one sleepless month after the release of Beyond Bulletproof, according to a press release, and features YFN Lucci, Quando Rondo, Wale, and more.
"This is my favorite project to date out of all my EPs, mixtapes, albums," Mozzy said of Occupational Hazard in his statement. "I had to get back to the old me, the Hellgang Mozzy and bring people that heat that talks directly to the streets. My last album Beyond Bulletproof was something catered to the masses, but Occupational Hazard is for those who live a certain lifestyle.
"With Occupational Hazard," he continued, "I want to let people know it's not always velvet or rainbows at the end of the tunnel. When you choose to maneuver and make your money a certain way, there can be consequences that come with that, but own it, embrace it, don't dwell on it. Know what you signed up for and take the ups and downs with pride."
The music video for "Never Lackin," streaming below, encapsulates Mozzy's thoughts on the album. Check it out, followed by streams of Occupational Hazard on Apple Music and Spotify.