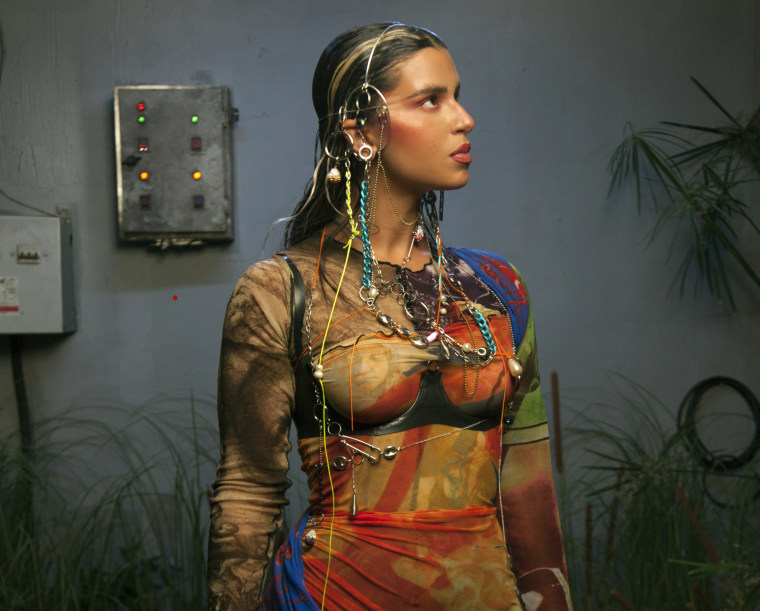 Barcelona-based artist Nathy Peluso shared her debut album Calambre on Friday, seeing her tackle everything from old-school salsa to hip hop to throwback R&B.
With a title that means "electric shock" in Spanish, the album is full of bright spots. Pop jam "Sugga" has horn arrangements by longtime Prince collaborator Michael B. Nelson, and "Llamame" is totally smoothed-out. It's also full of some surprising switch-ups: "Amore Salvaje" starts out with early 2000s R&B-esque production before dipping into dancefloor-ready reggaeton, while "Agarrate" goes from tango to boom-bap.
"I don't want to please. I want to provoke," Nathy explains about the project. "I'm the one who takes the plug and causes the shock - of passion, happiness, whatever it is."
Earlier this year, the singer shared the album's first official single, "Business Woman," along with its video.
Stream the album below.