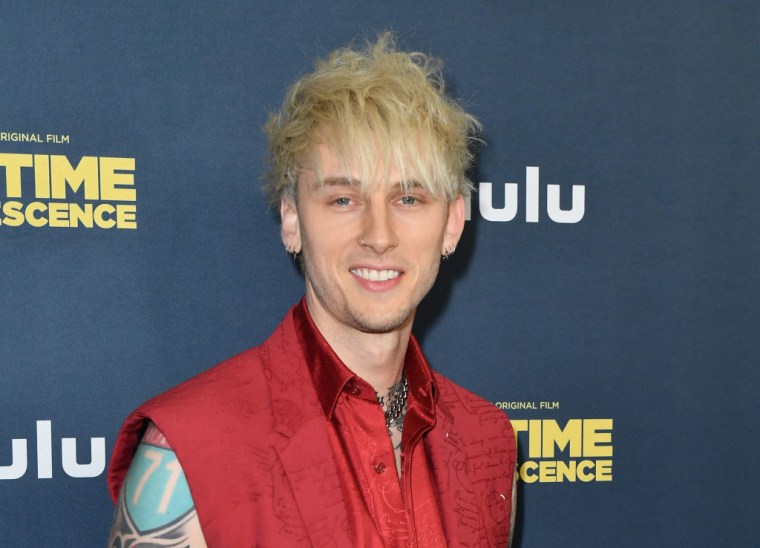 Machine Gun Kelly has earned his first No. 1 album on the Billboard 200 with Tickets to My Downfall, Billboard reports. The album features guests including Halsey and Trippie Redd and marks Kelly's move toward a more pop-punk sound, veering away from the rap sound he made his name with.
Tickets to My Downfall includes the singles "My Ex's Best Friend," with Blackbear and "Bloody Valentine." It earned 126,000 equivalent album sales in the U.S. in its first week available following its September 25 release with 81.1 million streams contributing toward that figure. Five days after its initial release Tickets.... was reissued in a deluxe format with six bonus tracks.The album marks the first rock release to hit No.1 since Tool's Fear Innoculum in September 2019.
In a busy week for new releases, Tickets... finished ahead of fellow new entries from K-pop supergroup SuperM (2), Joji (3), Deftones (5), and Carrie Underwood (8). Tory Lanez' controversial Daystar, a project on which he denies allegations he shot Megan Thee Stallion, debuted at No.10 this week.
Tickets... marks Machine Gun Kelly's fifth Billboard top ten effort following Hotel Diablo (No. 5, 2019), Bloom (No. 8, 2017), General Admission (No. 4, 2015) and Lace Up (No. 4, 2012).