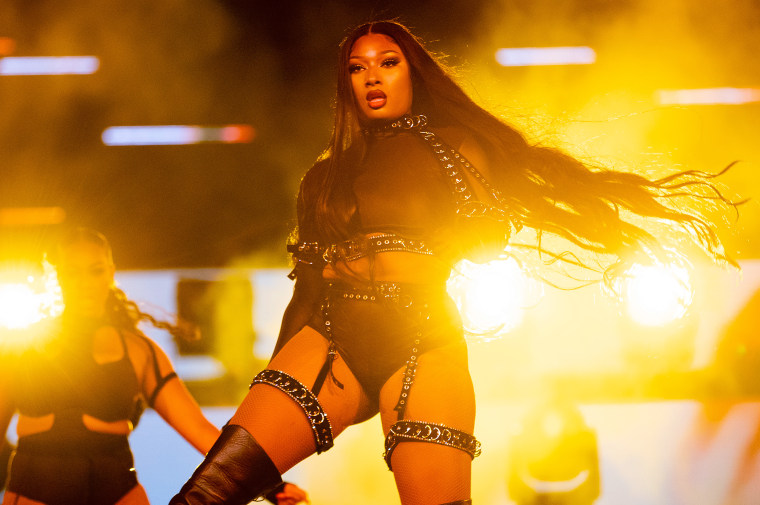 While ushering in a new season of Saturday Night Live this past weekend, Megan Thee Stallion took to the national stage with a clear message: protect Black women. During her performance of "Savage," she juxtaposed audio samples of Malcom X with the recent words of activist Tamika Mallory, calling out the Kentucky attorney general who allowed three officers to escape culpability for the death of Breonna Taylor with mere wanton endangerment charges: "Daniel Cameron is no different than the sellout negroes that sold our people into slavery."
Today, a triggered Cameron responded to Megan's performance in an interview with Fox News: "I agree that we need to love and protect our Black women... but the fact that someone would get on national television and make disparaging comments about me because I'm trying to do my job is disgusting. But it's not the first time we see this, and it certainly won't be the last time we see this."
Cameron's interview follows recent comments from civil rights attorney Benjamin Crump, who asked that Cameron recuse himself from Taylor's case. "I think what you saw there in that display is someone who... wants to fashion facts to a narrative," Cameron told Steve Doocy. "That narrative is simply not true in this particular case with Ms. Taylor. It is a tragedy what happened to her. But what you saw on the screen... is something I've had to experience because I'm a Black Republican, because I stand up for truth and justice as opposed to giving into a mob mentality. Those are the sorts of things that will be hurled at me in this job.
"The fact that a celebrity that I've never met before wants to make those sorts of statements, they don't hurt me," Cameron continued. "But what it does is expose the intolerance and hypocrisy. People preach about being tolerant from the left... but what you saw there is inconsistence with tolerance." Rather than watching his interview, check out Meg's performance of "Savage" below.