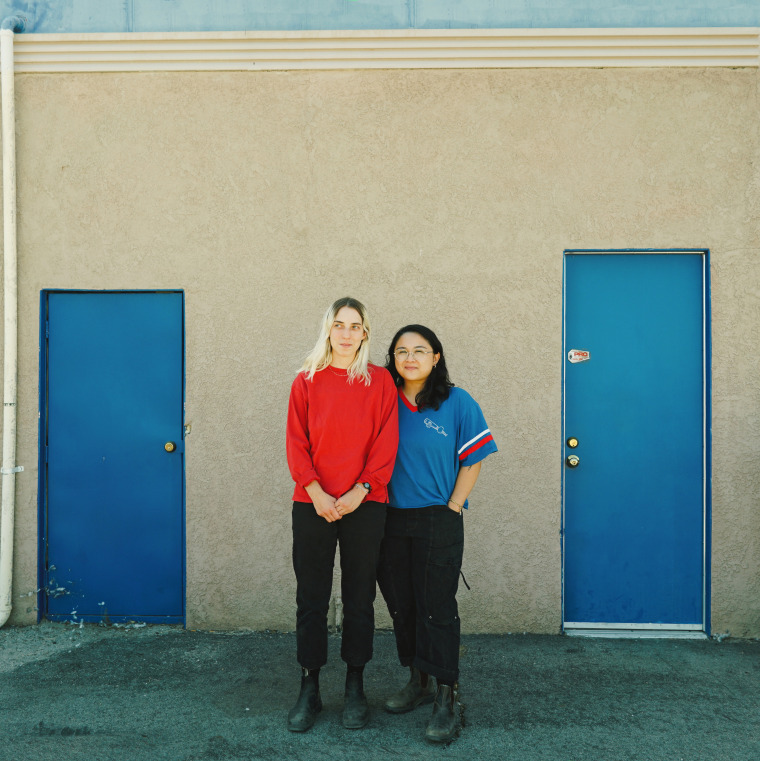 Chastity Belt and Melina Duterte a.k.a Jay Som are two bands that make bespoke rock music with exceedingly curated textures, so it makes sense that CB's bassist Annie Truscott would team up with Jay Som for a new band called Routine. The duo's debut EP And Other Things is out November 20 via Dead Oceans/Friends Of, and today you can hear their first song "Cady Road," a dreamy dust bowl of windswept country-rock.
The And Other Things EP was written during the COVID-19 lockdown in Joshua Tree, with Truscott singing and writing most of the songs and Duterte acting as "accompanist, producer, and engineer," according to a press release. In Annie's songs I hear a yearning for something just out of reach, something unachievable," Duterte said. "She's such a great singer, so it felt good to just layer instruments to make her vision for it feel fully fleshed out."
Listen to "Cady Road" below.