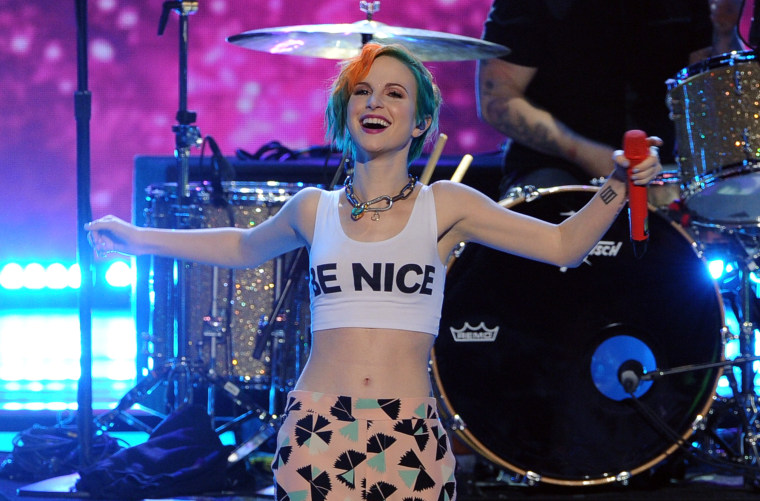 Paramore frontwoman Hayley Williams took to Twitter to speak out against homophobia after a post allegedly made by former bandmate Josh Farro started making the rounds online.
"There's a reason there are only 3 people left in @paramore," Williams tweeted. "Surprise, haters, it ain't cause of me. Paramore do not condone religiously/politically dogmatic beliefs which leave our LGBTQ+ friends, fans, & family feeling abandoned and hopeless."
While Williams doesn't explicitly name Farro, her tweets came just hours after a screenshot of an alleged Facebook post showing him compare homosexuality to pedophilia popped up on Twitter.
Josh Farro left the band back in 2011 along with his brother Zac Farro, who later rejoined in early 2017.
See Williams' tweets and the alleged post from Farro below.