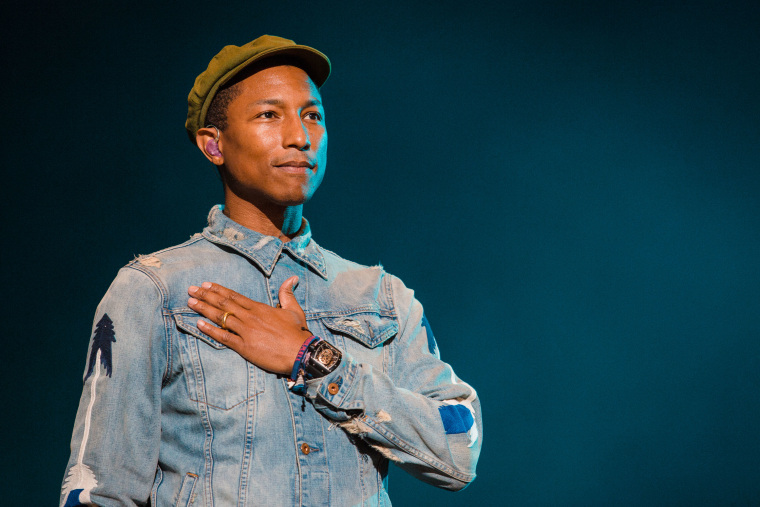 After nearly three decades of everyone asking for Pharrell Williams' skincare routine, the super-producer announced he'll be dropping his own line of wellness products, Humanrace. Items from the new venture, developed alongside celebrity dermatologist Elena Jones, will be available at the end of the month.
"Sometimes you need to cleanse your spirit. Sometimes you just need to cleanse your mind. Sometimes you've just got to get rid of some dead skin," Williams told Allure. The first release includes a Rice Powder Cleanser for $32, Lotus Enzyme Exfoliator for $46, Humidifying Cream for $48, and a pack with the entire routine for $100. Boasting ingredients like kaolin clay, glycolic acid, and snow-mushroom extract, the products are packaged in refillable containers.
"Humanrace is a full-on brand. We just want to make things better. We want to democratize the experience of achieving wellness. And I'm not trying to be like any other wellness brand out there. That's what they do. That's what they give," Williams said about the brand. "Ours is all based on results and solutions and sensations. We wanted to look at sensations. I mean, we live in a world that needs it."
It's not clear what other retailers may carry the brand, but it will be available on November 25 on its official website.