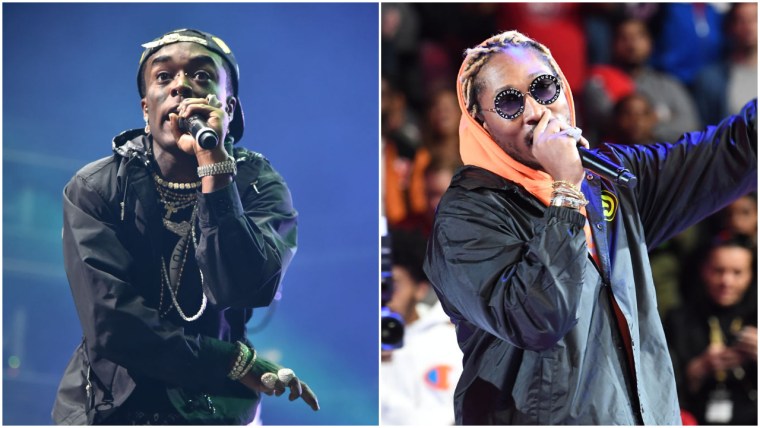 Future and Lil Uzi Vert dropped a new album together. The 16-track Pluto x Baby Pluto was executive produced by DJ Esco and is streaming below. The duo previously released "Over Your Head" and "Patek" but neither song appears on the album. A video for album track, "That's It" courtesy of director Hype Williams, can be seen below.
Pluto x Baby Pluto arrives in a busy year of releases for both artists. Lil Ui Vert dropped Eternal Atake in March and followed it up a week later with LUV vs. The World 2. The two albums arrived after a three year period in which the rapper failed to release a full-length project.
Future, meanwhile, shared his latest album High Off Life in May. He also teamed up with Drake to drop two songs; "Life Is Good" and "Desires." Earlier this week he joined Yo Gotti and Wheezy on "Guillotine."