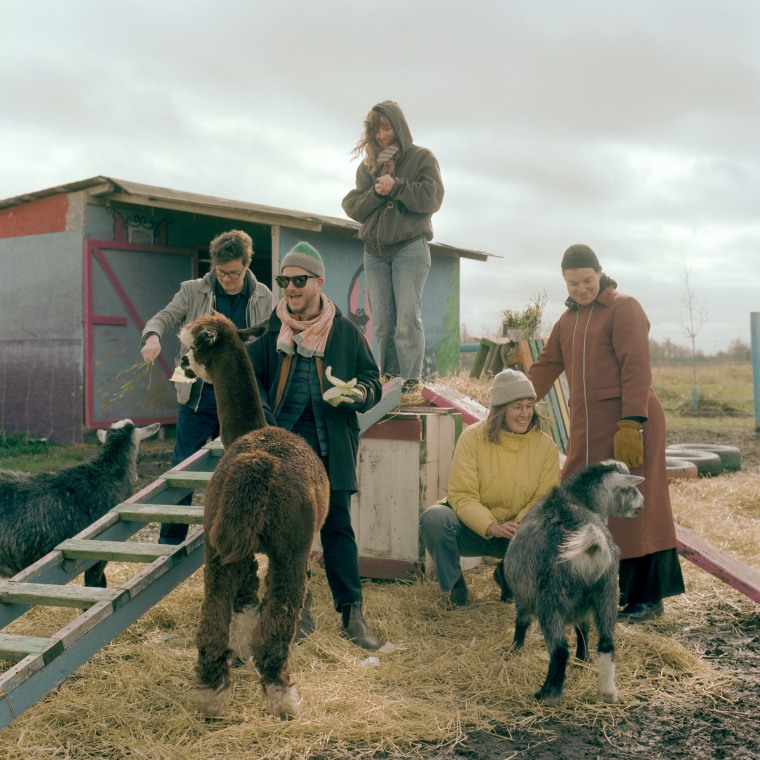 It's been two years since Toronto's Bernice shared Puff LP: In the air without a shape, an album with a singular jazz-pop sound. No one else makes music quite like them, and today Bernice are sharing "Groove Elation," the first single from their upcoming project Eau De Bonjourno. The track captures so much about what makes Bernice special, with bandleader Robin Dann delivering pure poetry surrounded by dreamy R&B textures. It may have the intimacy of a party for one, but it really feels like a big-hearted invitation for the whole world to tenderly boogie.
"I think of this song as a ripple through many decades of a life," Dann said in an email. "A silver goblet shines on pink woolen stripes. Maybe this is enough! Maybe we have all that we need to groove. Whether you slept well, stayed up, spoke up or stayed quiet, you're here now and we should 'groove it for sure'. Let us take you there: floating on the surface of a loving feeling. - Robin Dann
Eau De Bonjourno is out March 5 via Telephone Explosion and in the U.K. via figureight. Preorder it here, and read our 2018 interview with Dann here.