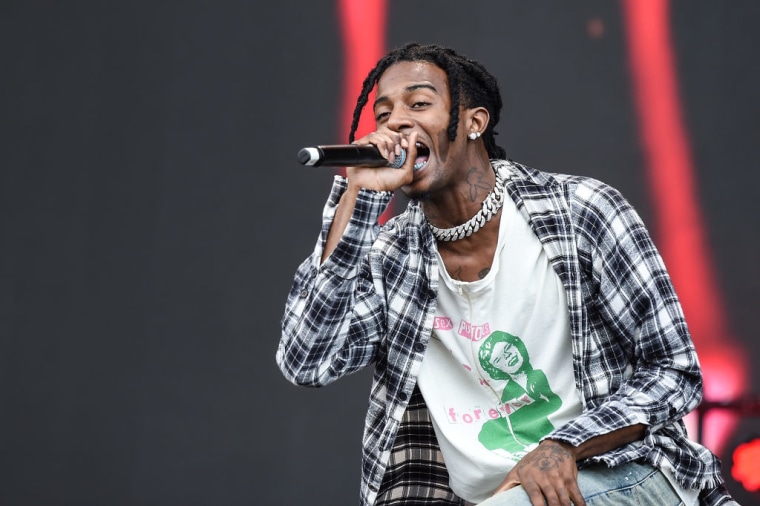 Playboi Carti has secured his first No. 1 on the Billboard 200 albums chart with Whole Lotta Red debuting in the top spot. The album was released on Christmas Day and features appearances from Kid Cudi and Kanye West among others. Carti replaces Taylor Swift at No.1 with her surprise album Evermore falling one place to No.2.
Billboard reports that Whole Lotta Red moved 100,000 units across streaming and physical sales. Streams made up 90% of this figure with the album racking up 126m on-demand streams in the first week since its release. Carti's previous album, Die Lit, peaked at No.3 upon its release in 2018.
Whole Lotta Red was initially announced in 2018, months after Die Lit. The album was the subject of intense fan interest and memes, with its creation beset by leaks and unofficial uploads; they became so frequent that Carti publically denounced them himself.
Closely behind Carti and Swift is Lil Durk whose The Voice jumped from No. 46 to No.3 following its December 24 release. The Chicago rapper's latest moved 66,000 units and lands in the same position as he achieved with Just Cause Y'all Waited 2, released earlier in 2020.