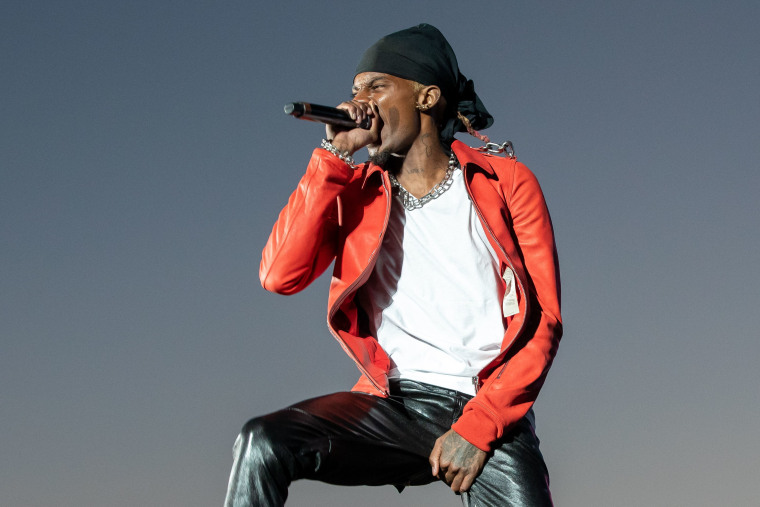 After years of delays, teasing, and speculation, Playboi Carti has finally released his sophomore album Whole Lotta Red. The 24-track album features Kanye West, Future, and Kid Cudi, with production from Pi'erre Bourne, Art Dealer, Richie Souf, F1lthy, Maaly Raw, Wheezy, and more.
Whole Lotta Red was initially announced in 2018, months after Carti's debut album Die Lit. The album was the subject of intense fan interest and memes, with its creation beset by leaks and unofficial uploads; they became so frequent that Carti publically denounced them himself.
In late 2020, Carti and his camp made a number of statements suggesting Red's impending release. In November Carti said he "turned in" the album, and a month later his frequent producer Art Dealer shared graffitti revealing Red's release date of December 25. The following week, Carti confirmed the project's Christmas Day drop date and shared a bunch of new merch items for pre-order.
The release of Whole Lotta Red comes after the April release of Carti's solo single "@MEH." His 2020 discography also included features on the Drake song "Pain 1993" and "Flex Up" by Lil Yachty.
Stream Whole Lotta Red below on Apple Music and Spotify.