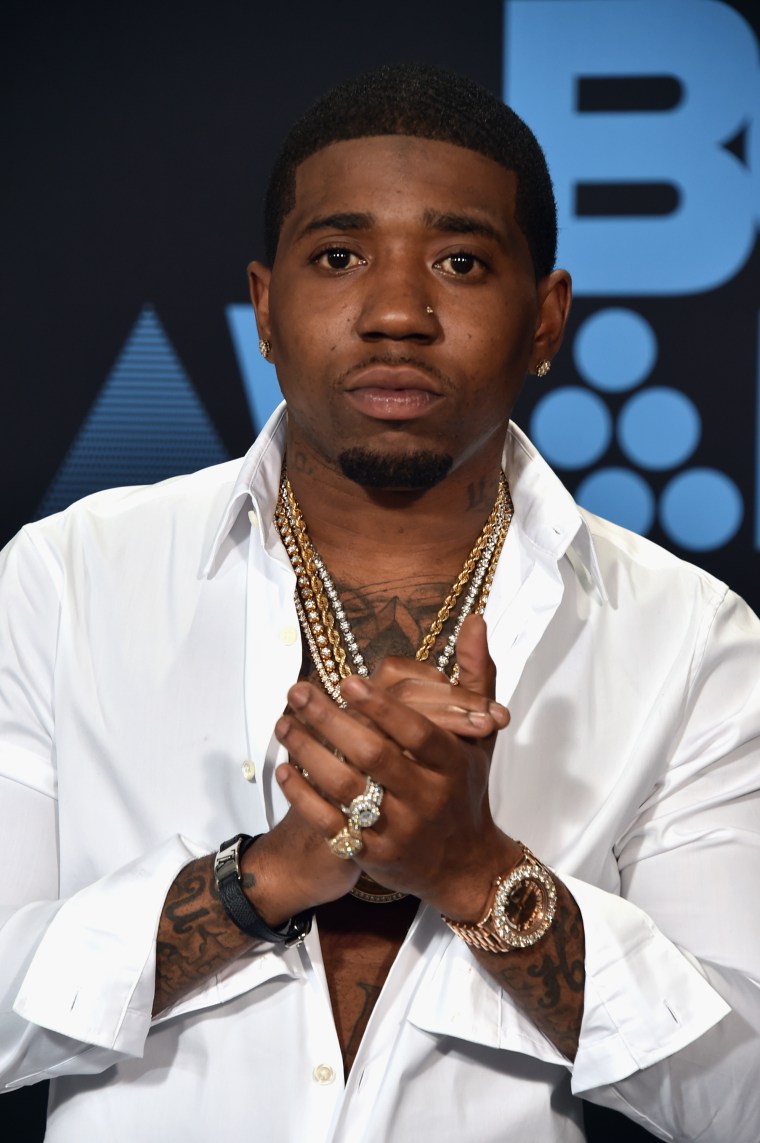 YFN Lucci, the Atlanta rapper born Rayshawn Bennett, turned himself in to Atlanta police on Wednesday night, according to a police statement received by The FADER. Lucci faces several charges stemming from the shooting death of 28-year-old James Adams, including felony murder.
The story was first reported by The Atlanta Journal-Constitution on Wednesday evening. In a statement to the paper, Atlanta attorney Thomas Reynolds did not discuss the charges, saying only that "Every person has a presumption of innocence."
Adams was killed in southwest Atlanta on December 10. Two other individuals, 23-year-old Ra'von Boyd and 17-year-old Leroy Pitts, were arrested in December in Miami in connection with the case.
Police have connected Adams' murder with the shooting of 32-year-old Kevin Wright, which took place the same evening. Wright survived his injuries, and Lucci has only been charged in the Adams shooting.
Lucci is charged with felony murder, aggravated assault, participation in criminal street gang activity, and possession of a firearm during the commission of a felony.