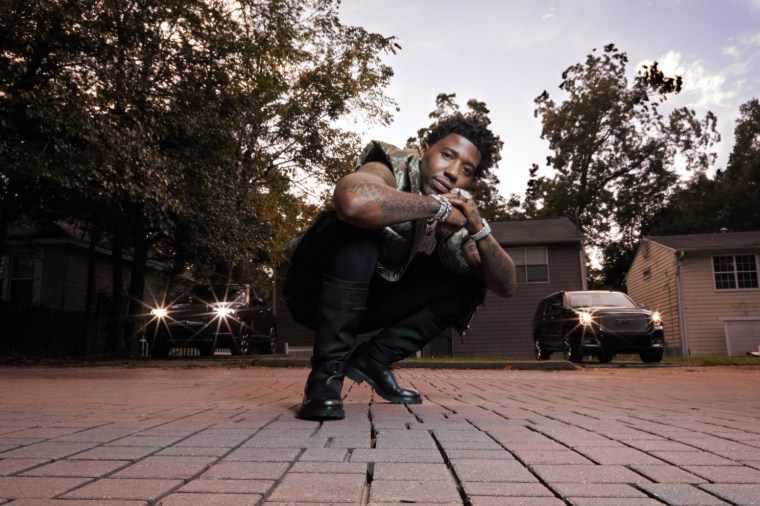 Atlanta rapper YFN Lucci is one of 12 individuals facing racketeering charges in Atlanta, according to a report from local news station WSB-TV. The new charge is not related to the felony murder charges filed against Lucci in December.
The racketeering charges stem from an indictment into suspected Bloods gang members handed down from the office of Fulton County District Attorney Fani Willis. The indictment reportedly implicates Lucci in tampering with evidence at the crime scene of a murder, strangulation, encouraging the assault of a person for playing a rival gang's music, among other offenses.
Drew Fielding, Lucci's lawyer, denied the charges in a statement to WSB-TV: "He's not a gang member. What he is is an internationally recognized musical artist that is a triple platinum winner, that has performed all over the United States and all over the world."
Lucci surrendered to police in January soon after being charged in connection with the shooting death of James Adams. He was released from Fulton County Jail on bond on Debruary 8. 2021, according to jail records.
The FADER has reached out to YFN Lucci's representative for comment.