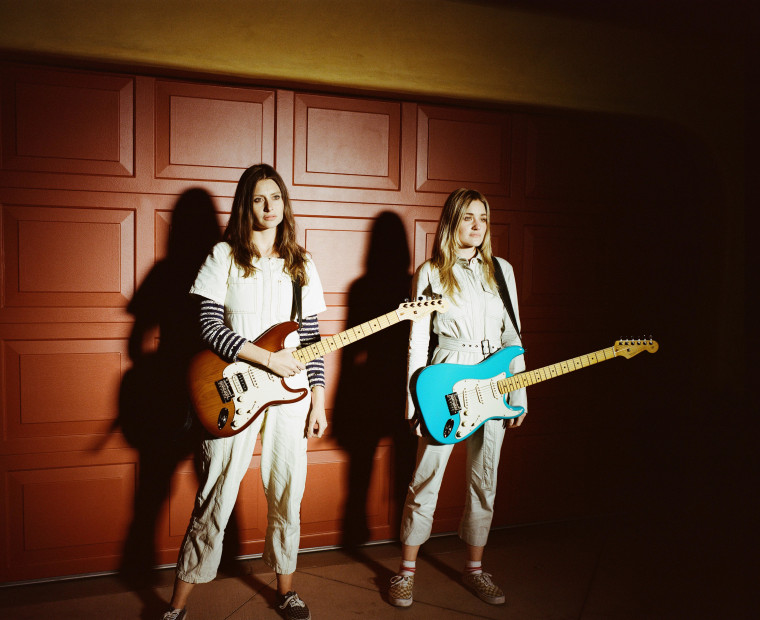 Aly & AJ just keep winning. The under-informed will attribute that to them now singing "fuck" in their viral re-recording of "Potential Breakup Song" that dropped last month, but real ones know that the Michalka sisters have been delivering heat for the past few years — take, for instance, the synth-heavy "Attack of Panic" or "Church," for which we premiered the Alex Ross Perry-directed video in 2019.
Today, they're back with another one, "Listen!!!." It's an anthemic cut that feels vaguely in line with something they might have made back in the DCOM era, albeit elevated. "'Listen!!!' is about feeling trapped by a relationship or system," Aly wrote in a press release. "It's a reminder that you might be lost but you always know your way out. Being able to create this song with the great Jorge Elbrecht felt like a breakthrough for our songwriting. We're honored to have a longtime mentor & hero of ours, Nancy Wilson of Heart on this track, along with the super talented Jack Tatum of Wild Nothing."
Hear the track below, and stay tuned for Aly & AJ's new album, due out later this spring.