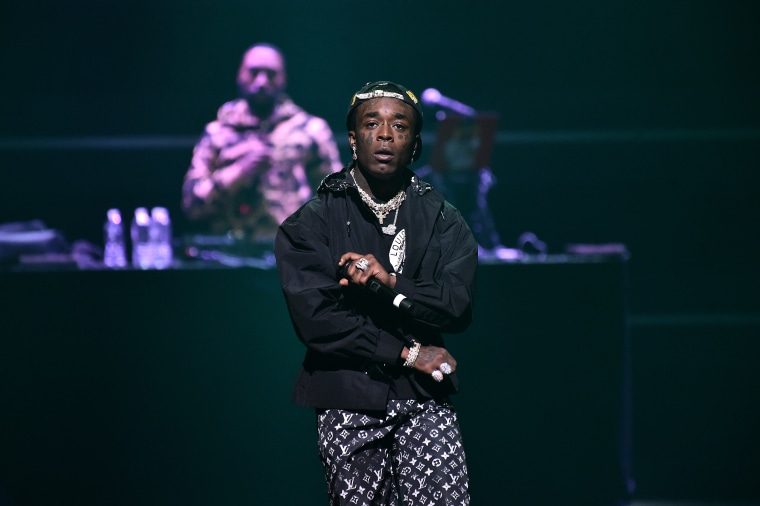 One of the biggest stories in hip-hop of 2021 so far has been Lil Uzi Vert's pink diamond forehead piercing. The stone, which cost a reported $24 million, set the internet on fire when Uzi revealed it last week, with fans and critics alike flooding the rapper with questions. To handle some of those queries, Rolling Stone has published a new interview with Eliott Eliantte, the celebrity jeweller who worked with Uzi on the piece.
Eliantte answered one of the more pressing questions: the piercing is no less safe from infection than any other. "As long as you maintain it well and have good upkeep, it's perfectly fine," Eliantte says. "We made sure that prior to getting anything done that Uzi brought someone in to consult on everything."
Having said that, Eliantte goes on to mention that the piercing is not a "standard" one. The entire structure is made with "precious metals," and Eliantte's team "engineered a specific mounting that clips and locks in place." Sounds as fancy as you'd expect for a $24 million forehead diamond.