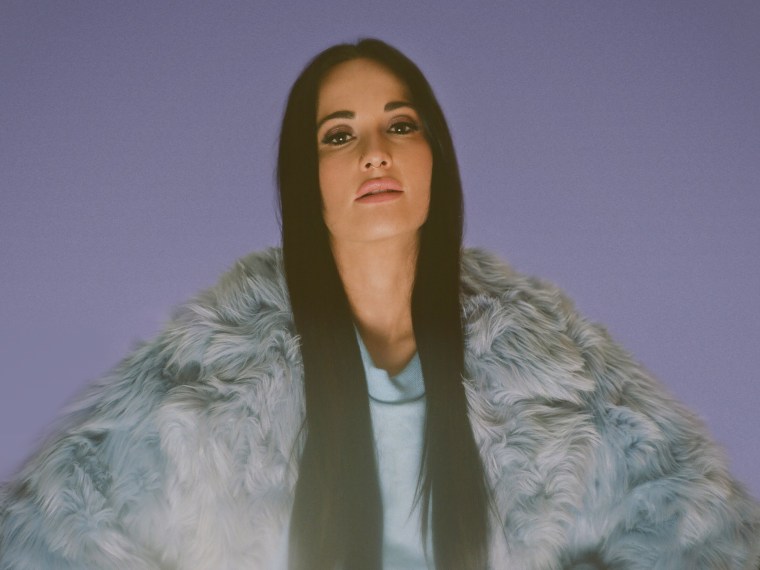 Kacey Musgraves is the cover star for this month's issue of Rolling Stone, and her feature story touched on her highly-anticipated new album as well as her 2020 divorce from Ruston Kelly.
The follow-up to Golden Hour, Musgraves' 2018 project that took home Album of the Year at the Grammys, is coming this year. She's written 39 songs for it, and is considering structuring the album like a tragedy. "This last chapter of my life and this whole last year and chapter for our country — at its most simple form, it's a tragedy," she told Rolling Stone.
"And then," she continued, "I started looking into why portraying a tragedy is actually therapeutic and why it is a form of art that has lasted for centuries. It's because you set the scene, the audience rises to the climax of the problem with you, and then there's resolve. There's a feeling of resolution at the end. I was inspired by that."
Musgraves also shed some light on her divorce from Ruston Kelly, the musician she married in "[The marriage] just simply didn't work out," she said. "It's nothing more than that. It's two people who love each other so much, but for so many reasons, it just didn't work. I mean, seasons change. Our season changed.
"Part of me questions marriage as a whole, in general," she added. "I mean, I was open to it when it came into my life. I embraced it. I just have to tell myself I was brave to follow through on those feelings. But look at Goldie Hawn and Kurt Russell. They're doing something right."
Read the full profile at Rolling Stone.