Black Dresses return with new album Forever In Your Heart
It's the Toronto industrial duo's first full-length project since breaking up in 2020.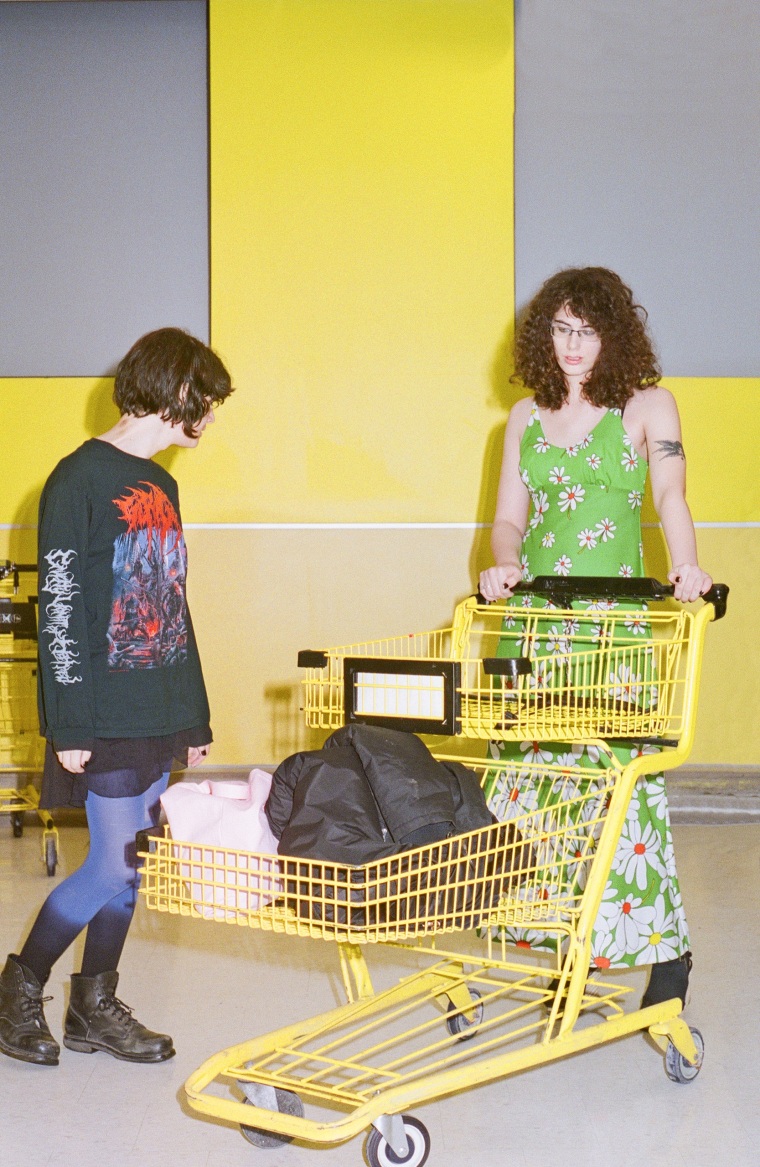 Last May, Black Dresses announced that they were disbanding. The reason, wrote the industrial experimental pop duo, was the "hurtful and frightening" behaviour of fans towards the band's Devi McCallion "including invasion of privacy and harassment for some two years now." The silence ended yesterday with the release of a new album entitled Forever In Your Heart.
Does that mean Black Dresses have reunited? "We're no longer a band unfortunately," Black Dresses said on Twitter. "Regardless, we've decided to keep putting out music. Blessed to make & share these songs." Sure, ok! Listen to Forever In Your Heart below via Bandcamp and YouTube visualizer. The project follows Peaceful As Hell, released in April 2020.