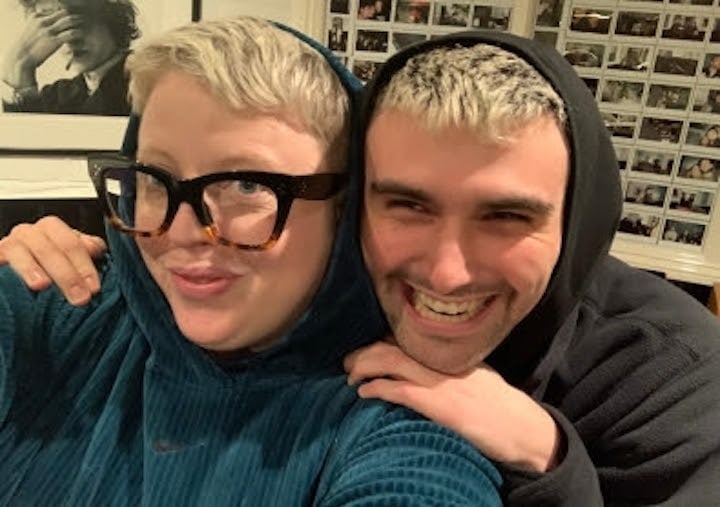 The past year has been huge for Fred again... and The Blessed Madonna (a.k.a. Marea Stamper), yielding mainstream success for their solo work as well as their individual collaborations with the likes of FKA twigs, Romy, and Dua Lipa. Still, it goes without saying that the fruits of their labor would have been better celebrated on the dancefloor. It's something they reckon through together on Fred's newest single "Marea (We've Lost Dancing)," which features Stamper (her first time lending vocals to a track).
"Marea and I met in Palestine around 5 years ago now," Fred writes in a press release. "Her ability to tell stories and share things has always been a particularly beautiful part of her beautiful mind so I guess it makes sense that i ended up making a song out of sampling one of our conversations! She's a real hug of a human."
"Right from the second I met Fred there was a real closeness," Stamper adds. "Even though I didn't know him at all, I always felt like this is gonna be a person in my life. On this particular night in lockdown, Fred asked how I was feeling and I just talked to him like I normally would. Somehow he digs in all my babble and makes it into something beautiful and personal. Fred is a singular artist. He had such a tender way of looking at sound. You can't fake it. You gotta have real heart. No one has a heart like that."
Hear "Marea (We've Lost Dancing)" below.