The Blessed Madonna releases "Serotonin Moonbeams"
The song featuring Uffie is her first new single in five years.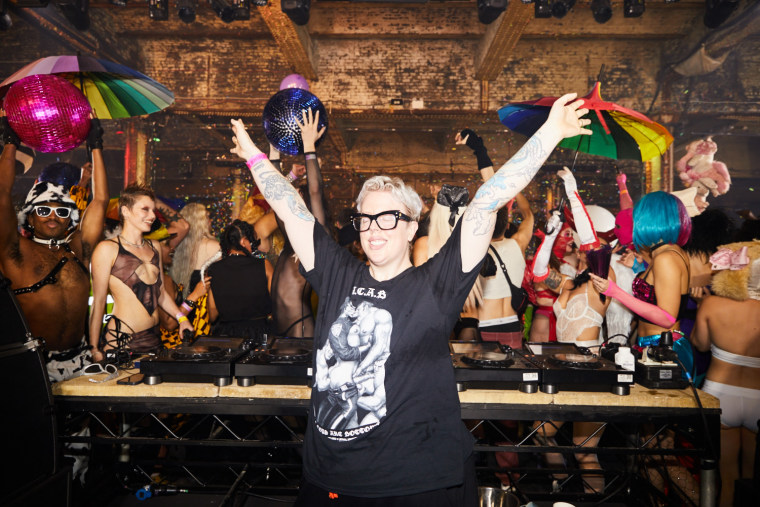 The Blessed Madonna has released her first single in five years. "Serotonin Moonbeams" is her first solo material since 2017 single "He Is The Voice I Hear" and marks her first release on new label Warner Records. The track is an upbeat house anthem that features pop icon Uffie on groove-coaxing vocals that urge listeners to dance.
"We talked about what it was like to fall in love in the Vicks Vapo-rub, candy soaked raves of the 90s," she explains in a statement. "It's about 'cuddle puddles' and the intense emotional, physical and spiritual connections that can form when serotonal conditions are right."
The Blessed Madonna became the voice of dance music's post-pandemic renaissance with Fred again.. sampling her on his 2021 hit "Marea (we've lost dancing)," the closing track of his breakout record Actual Life (April 14 - December 17 2020). She has spent the past few months playing festivals, including a slot at Portola Fesitval.