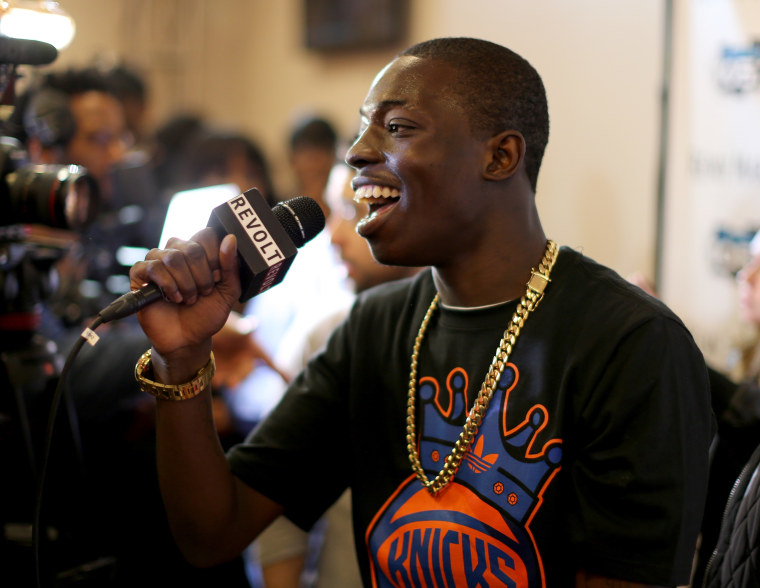 Bobby Shmurda, the Brooklyn rapper born Ackquille Jean Pollard, has been released from prison, according to the website for New York state's Department of Corrections and Community Supervision.
The DOCCS confirmed Shmurda's release in a statement obtained by Pitchfork: "At approximately 8:30 this morning, Ackquille Pollard was conditionally released from Clinton Correctional Facility. Mr. Pollard will be under community supervision in Kings County until he completes his sentence on February 23, 2026."
Shmurda was imprisoned in August 2016 after pleading guilty to weapons charges and sentenced to seven years. His stint in prison came as his career was exploding — Shmurda's song "Hot Nigga" peaked at No. 6 on the Billboard Hot 100, and he was hailed across the hip-hop universe for a rare and infectious charisma (a clip of Shmurda tossing his hat in the air and dancing in the "Hot Nigga" video remains a source for viral content to this day).
After he was denied parole in December, the following month Shmurda was cleared for today's conditional release. Rowdy Rebel, a friend and collaborator of Shmurda's who was also sent to prison on similar charges, was released in December 2020.