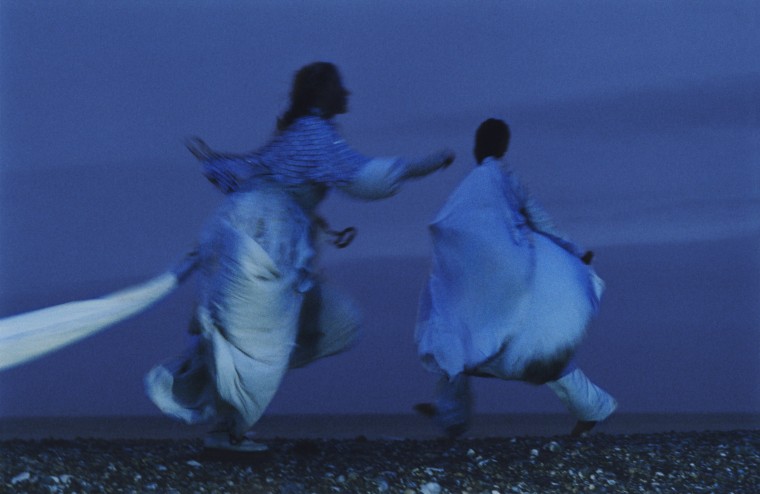 Helena Deland and Ouri are now Hildegard. Named after German Benedictine abbess and composer Hildegard of Bingen, the Montreal experimentalists describe the project as "a testament to the intense and often mystical collaborative process; to losing yourself in one another only to emerge as something new."
First up to bat is "Jour 2," a hypnotic composition that ebbs in and out of darkness, mining strength in synchronicity. A statement from the artists describes the track as "a psychedelic mantra that labours to reconcile the dissociated self by contrasting eeriness and softness." "Jour 2" also marks the first offering from section1, a new label in partnership with Partisan headed by Brontë Jane, Chris Robbins, and Tom Wironen.
Watch Hildegard's Melissa Matos-directed video for "Jour 2" below, and then head this way to read our 2020 interview with Deland regarding her staggering debut LP, Someone New.