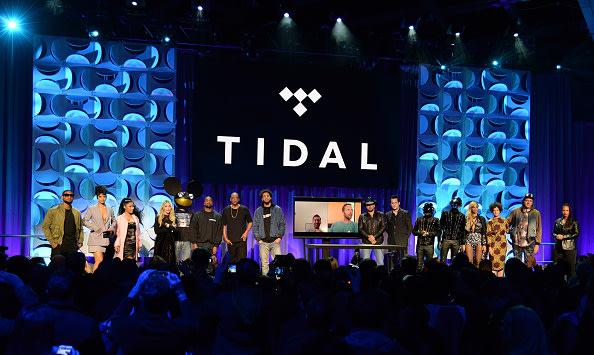 Financial services company Square, Inc., founded by Twitter CEO Jack Dorsey, will acquire "a significant majority ownership stake" of JAY-Z-led streaming service TIDAL in a deal worth $297 million in cash and stock, according to Bloomberg. TIDAL will continue to operate independently alongside Square, and JAY-Z will also join Square's board of directors as part of the deal.
"Given what Square has been able to do for sellers of all sizes and individuals through Cash App, we believe we can now work for artists to see the same success for them, and us," Dorsey said in a statement about the deal, also adding that Square's stake in TIDAL will help support artists. "Square created ecosystems of tools for sellers & individuals, and we'll do the same for artists. We'll work on entirely new listening experiences to bring fans closer together, simple integrations for merch sales, modern collaboration tools, and new complementary revenue streams."
Back in 2015, a number of high-profile artists led by JAY-Z, including Rihanna, Kanye West, Madonna, and more, bought the company for $56 million. While positioning itself as an alternative to other streaming platforms with the promise of high-fidelity audio and exclusive content, subscriber growth paled in comparison to rival Spotify despite a $200 million investment from Sprint. In 2018, the platform was accused of missing royalty payments to record labels.The following year, authorities in Norway launched an investigation into reports that the platform had been inflating its streaming numbers.
"Artists deserve better tools to assist them in their creative journey," JAY-Z said in the same statement. "Jack and I have had many discussions about Tidal's endless possibilities that have made me even more inspired about its future."