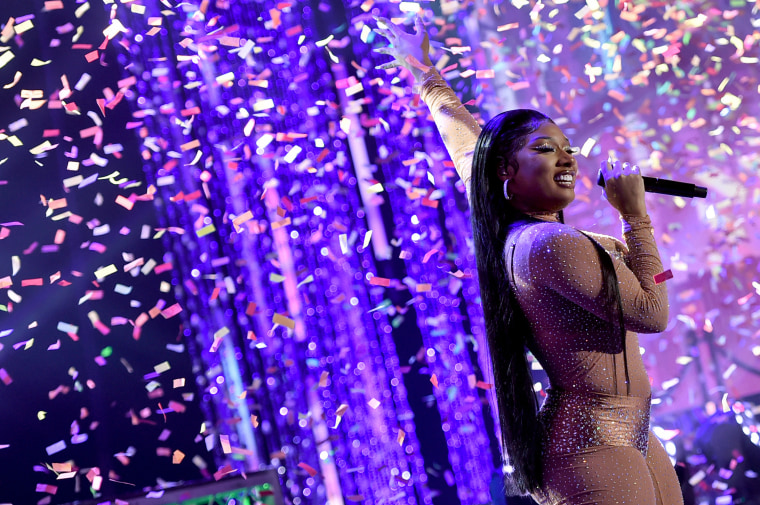 Megan Thee Stallion has announced "Hotties Helping Houston," a new fundraiser benefitting the rapper's hometown, which is faced with boil water advisories and power outages after last month's winter storm. The drive is being co-organized with NACC Disaster Services and Texas Representative Sheila Jackson Lee, and will benefit single mothers and the elderly living in the Houston area.
Megan issued a statement on the fundraiser through her Instagram page. "It is always very important for me to help give back to the city that made me," she wrote. "I just want to say thank you to everyone who came together with me to help rebuild my hometown of Houston Texas."
The drive has already enlisted the support of Dolce & Gabbana, Maroon 5, Fashion Nova, Revlon, and more. Fans can head to Megan's website for more information on how to help, as well as merch drop benefitting the fundraiser.